This Friday, April 26th, a children's book is going on a once-in-a-lifetime adventure by being shot into space aboard a space rocket. Once in space, the book will be read aloud by an astronaut for kids and classrooms back here on earth!
Image Via Amazon
The book is Willow the Water Bear and it's written by Durham, North Carolina resident Houston Kidd, a name that even he's aware sounds slightly fictional. Even his website clarifies that yes, it is his real name. And he certainly lives up to it: "unsure of what career path to follow and not wanting to be a financial burden on his parents," the author's own website states, "he enlisted into the United States Navy." Yup, that's a Marine's name.
Image Via 

Willow the Water Bear
After serving his tour, Kidd attempted multiple ventures, his jobs ranging from selling real estate to working as stunt double for National Geographic and AMC Network Productions. He currently works for a Fortune 500 technology company, but ever since 2014, he's been fascinated with water bears. "A water bear is a microscopic creature that can survive extreme stressors such as radiation. They can live in the Antarctic. They can even survive in outer space…" he told CBS17.
You can look it up yourself, but here's the thing: these microbes aren't easy on the eyes. How do you get kids interested in something that literally has no eyes?
This is what Houston Kidd said:
Children already love superheroes, and this is essentially a superhero, but [the water bear is] real.
Thus, it all came together.

Willow the Water Bear is the book's main character. A lover of superheroes who wears a purple mask and cape, Willow is more colorful than her real-life counterpart. While she is more colorful than her real-life inspiration, she learns has superpowers such as the power to fly and the ability to travel and live in different climates, characteristics which the real creature actually possesses!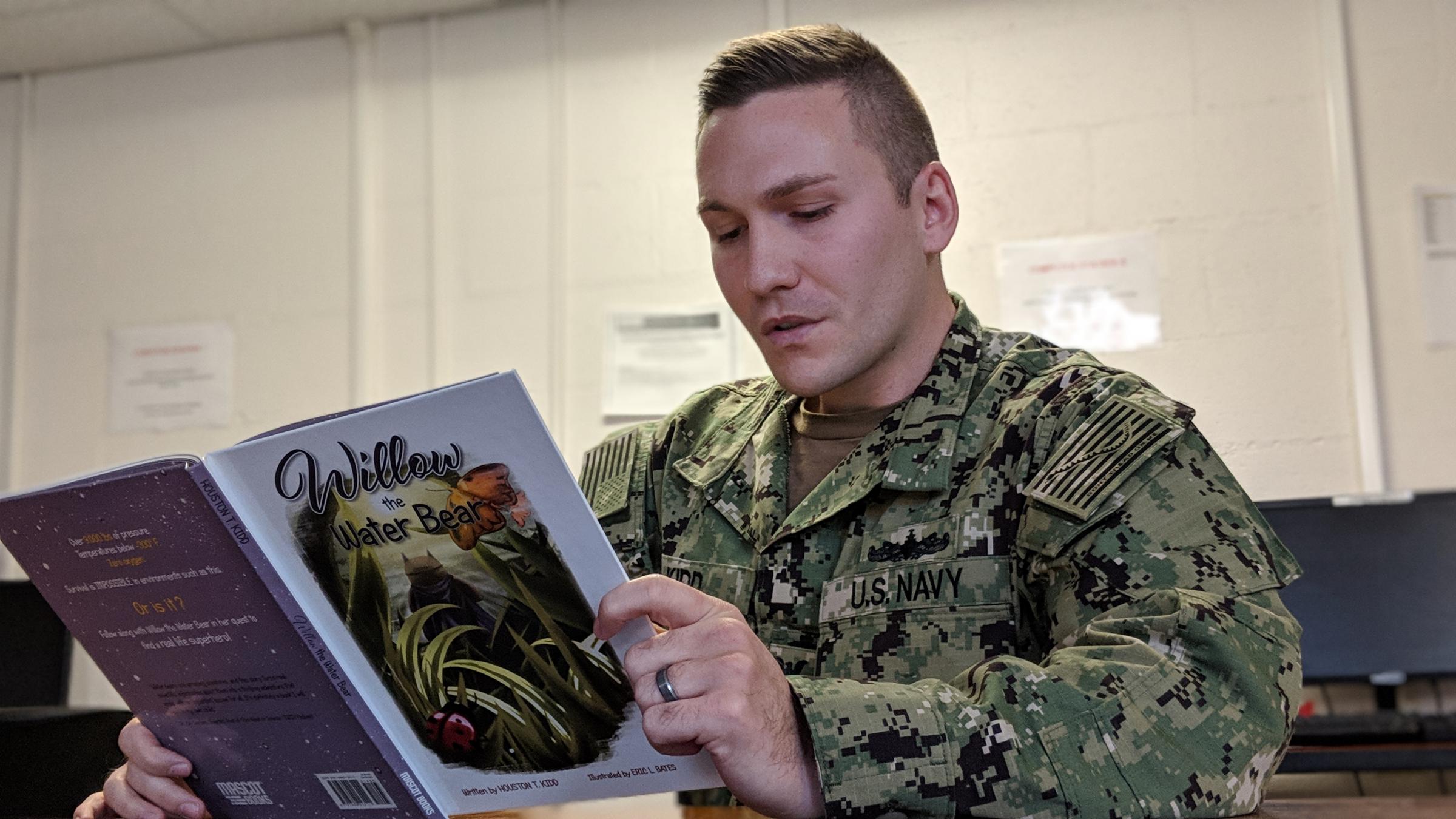 Image Via WUNC
To bring this story to life, Kidd worked with his childhood best friend, Eric L. Bates, who illustrated the book, and Thomas C. Boothby, a UNC biologist, to ensure accuracy. So far, it's Kidd's only book, but it truly captures the imagination.
"The science he has in his book is quite accurate and that's really important to us," Patricia Tribe, Director at the Global Space Education Foundation, told CBS17 . Global Space Education Foundation, for those unaware, has a  nonprofit branch called The Story Time from Space program that routinely sends children's books into space so astronauts may read them to children.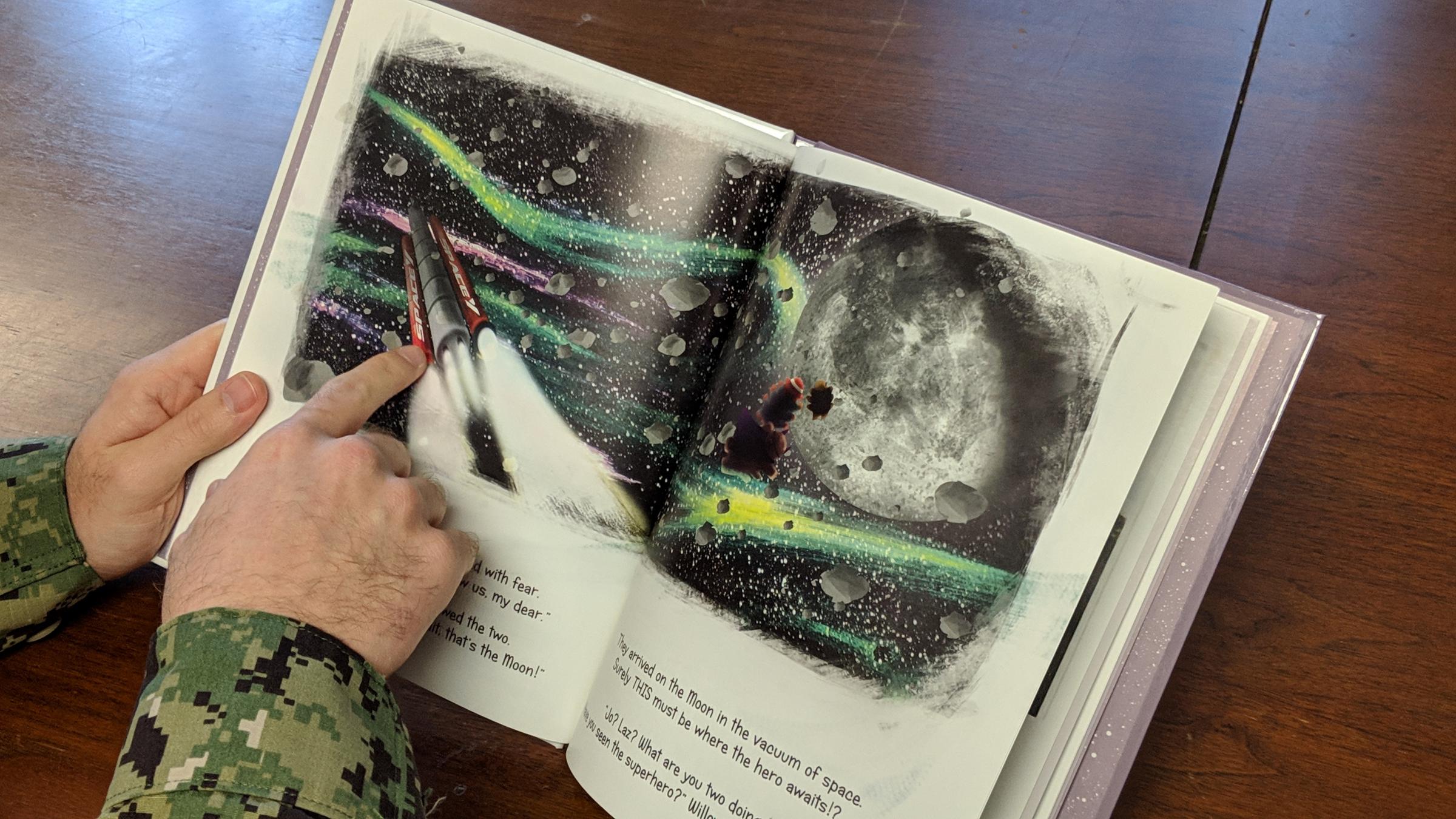 Image Via WUNC
This Friday, Kidd's book will take off… because when the Space X Falcon 9 rocket launches in an effort to bring supplies from Kennedy Space Center to the International Space Station, Kidd's book will be on board.
When told his book was picked, Kidd was shocked. "I had to take a moment, pull the phone away from my head, take a deep breath and attempt to let it sink in," Kidd told US News.
It's uncertain who will read this book, but a video available to the public of this intergalactic story-time is expected to be available this summer. Personally, I just can't wait!
Featured Image Via WTVD