Summer is in full bloom and most of us will be taking some class of vacation, whether it's going away or just taking a little time off work for a staycation and some R&R.  So whether you're looking into reading more books or trying to find a new escape from reality, here's how you can balance both of them this summer.
1. Set goals for the Summer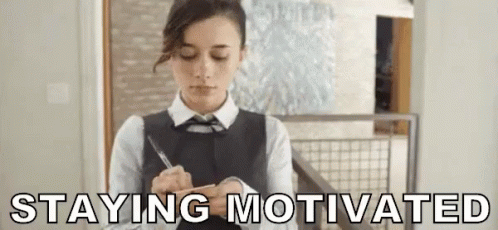 Image via tenor
Making a short and reasonable list of the things you would like to do for the season will help you keep things in perspective and on track. Your list can be whatever you want it to be, but it has to be something that you can actually accomplish. For example, "read a book a day" or "visit all of Europe" might be a bit overly ambitious, unless you have Hermione's time-turner! The items on your list should be things you'll find enjoyable and that won't stress you out; try 'finish a book every week' or 'visit at least one place you've always wanted to see'.
2. Include A Good Group Of People In Your Plans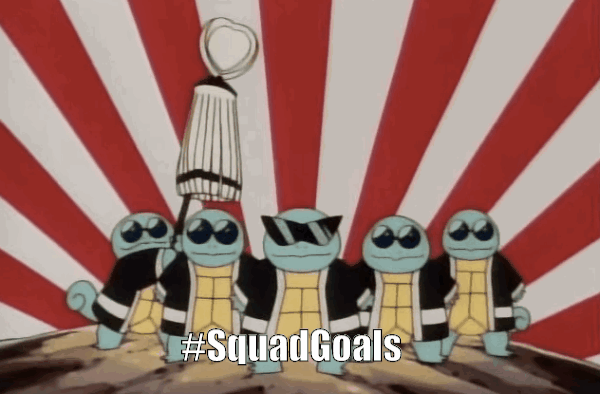 Image via Giphy
This is not to say that you should exclude anyone, but especially if you are spending a great deal of time with these people, the people you take along with you on your summer vacation should be folks you won't want to strangle if things become heated. If you're planning something simple and short, like going to a nearby boardwalk or a movie then "the more the merrier", but for long trips it's definitely best to keep your invites to your closest friends or your family. But most importantly, if you're looking to have some quality time reading, then it's good to have people around who understand and respect that.
3. Keep a book on hand at all times
Unless you're a magician, don't try this at home | Image via giphy
Bring a book with you wherever you go. There will always be some downtime to read, waiting in ridiculously long lines at the airport or when conversations run dry during the long drive. Even if it feels like it may be dead weight, you'll be happy you brought it with you just in case. Especially if you're not used to reading often, having the book on hand is a good reminder to starting turning those pages!
4. Share your book
Reading. Pass it on! | Image via TED-Ed
If you're with people you love and feel comfortable around, chances are they share your interests to some extent. They may even ask about the book you're reading. Talk about it. Maybe even loan it to them when you're finished. Who knows—maybe one of your summer goals could be to start a summer book club on the beach! Why not?
5. Take advantage of the sun
Image via Giphy
There's nothing like soaking up the sun while soaking up some quality literature. Set yourself up for a tan in your backyard when you have time. If the neighbors are being noisy, plug in your headphones and play some music that doesn't distract you from reading. Better yet, play an audio book while you bake in the sun. Just don't forget the sun screen! This is great for those of us who really don't have a lot of time or money to go away on vacation.
6. Find New and Comfortable Reading Nooks
You probably won't be coming across any magic flying carpets, but you'd be surprised what you can find out in the world | Image via Rebloggy
For reading in general it's important to find a comfortable space in which to settle down. Finding a comfy nook while on vacation can prove to be a challenge, especially on family vacations, but have faith. Bring one of your most comfortable pillows, your favorite reading socks, and whatever else you can to recreate the best reading space for you. It might even be good to look for a space where you wouldn't normally think of. If the hotel you're staying at has a quiet lobby or a peaceful garden, try that. If you are looking outside your hotel room or in general plan on wandering a bit, keep an eye out on your surroundings rather than your book.
This idea can also work if you're taking a "stay-cation". Try going out to your local library for reading and taking part in summer events. A local park or boardwalk could be relaxing as well.
7. Take a shift watching everyone's belongings
Don't worry. They'll be back soon. | Image via Giphy
While it may not sound thrilling, at some point everyone's belongings are going to need to be watched whether you're at the beach or an amusement park. Now don't be the one to sit around and do nothing while babysitting the bags. You deserve to enjoy the fun too, but when you're feeling tired and don't mind being alone for a little while, go ahead and take one for the team. You'll have your book to keep you company until the group comes back and someone else takes the shift.
8. Read A Little At A Time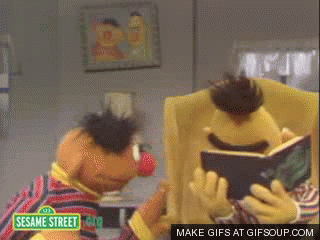 Image via giphy
Typically when you're away or out and about, you're moving around almost non-stop, but make sure to make the most of any downtime, however brief! Many of us will be tempted to go through the full chapter, and some of us can multitask walking and reading, but if you are hustling through your vacation read only a few pages of your book at a time. When you're done, put the book away and enjoy what you can.
9. Use your book as a getaway from your getaway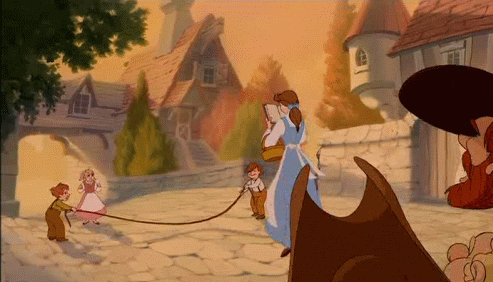 The vacation is falling apart? Bye Felicia! | Image via giphy
Let's face it, no vacation goes without its mishaps. Many times it can feel like dealing with the planning and the people can feel like more work, even after you've chosen your closest people. When you feel you need a vacation from your vacation, take some time alone and use that time to read and escape in your own way.
Featured Image via Twitter