Award season is upon us as we root for our favorite book-based movies to take the gold! Some of these movies are still in theaters, but they won't be for long, and that just leaves us with the duds of the off-seasons to watch.
But rather than watching any new movies that might be a complete waste of your money and time, why not watch some older movies that have stood the test of time as some of the best films to be made? For all you movie and book lovers out there, here are some of the best book to film adaptations of all time!
1. Babe (1995)
Image via Amazon
Written by children's novelist Dick King-Smith in 1968, this charming tale of a little pig named Babe has inspired many to believe in the impossible and that everyone has a meaningful place in the world!
Follow Babe as he shows everyone on the farm that he is more than just bacon for breakfast, that he has a talent that will make a difference in the lives of everyone living on the farm.
Image via Amazon
Introducing Daniel Craig as 007, this film is actually the second onscreen adaptation of Ian Fleming's spy novel, Casino Royale, from 1953.
This one will leave you on the edge of your seat with hair-raising action and dangerously bold villains. The stakes could never be higher with this new James Bond, more charming, daring, and reckless than ever before!
Image via Amazon
Directed by Alfred Hitchcock, master of horror and suspense, this 1963 film of Daphne du Maurier's short story "The Birds" is unforgettable! With romance, mystery, and horror that will chill you to the bone, this iconic film is definitely a worthy adaptation!
Image via Amazon
Taking place in the wild West of the US, this story of revenge, love, and justice will surely capture you heart and leave you on the edge of your seat! This is an exciting coming-of-age story about 14 year old Mattie Ross, who, after watching her father gunned down by an outlaw, finds the strength (and the right man) to help her seek revenge.
Image via Goodreads
Touted by critics and film fanatics alike as one of the greatest American movies every produced, The Godfather has certainly earned its spot on the list. The Godfather was originally a novel by author Mario Puzo, published in 1969. The gripping crime saga chronicles the bloodstained power struggle of the Mafia family the Corleones.
Image via Amazon
Originally entitled Schindler's Ark, this historical piece, which was written by Thomas Keneally in 1982, centers around one of the most heinous events to happen in human history: the Holocaust. The film resonates with everyone who sees it, and was especially difficult for Director Steven Spielberg to film as he had family members involved in the Holocaust.
Artfully illustrating the suffering of the Jewish community, the political conflicts of the time, and one man's point of view that saved the lives of millions, Spielberg encapsulates Keneally's vision. An absolute masterpiece!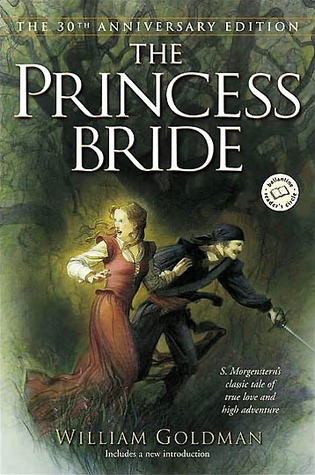 Image via Goodreads
Originally written by William Goldman back in the 1973, The Princess Bride is a timeless classic for all ages. Beloved for its charming characters, witty humor, thrilling action, and one of the most endearing love stories, this film brings Goldman's work to life in the most fantastic of ways!
These are some truly marvelous films that I'm sure the original authors can say they are proud of. Since all of the films listed are such thrills to see, so, if you're able, go see them as soon as possible!
Featured Image via grcmc.org