You've probably come across memoirs by famous comedians like Steve Martin or Tina Fey, but so many other less-known comedians have come out with great work that goes unnoticed behind the fame of others. Most of the time, these are comedians who are relatively well-known but their books just fell by the wayside in a time when bigger names or more conventional work was emerging.

image via amazon
Kasher's memoir tells the story of his wild upbringing, jumping between his uber-religious Jewish father's home to his non-observant mother's house. Oh, and both his parents are deaf. He shares the surprisingly true story of his drug and alcohol abuse from a young age and his journey to breaking away from that lifestyle. It's hysterical and fascinating and doesn't get the attention it deserves.
image via amazon
While Oswalt is a successful comic, his two memoirs didn't get as much attention as other comedians of his caliber. Maybe it's because his memoirs were less about comedy and more about all his inner-nerd loves. In this one, Oswalt talks about his film addiction and introduces the idea of "night cafes." Based on the Van Gogh painting, they are rooms you enter in a sense and leave them changed. Oswalt's writing is funny and engaging and gives you a chance to get to know him as a person, not just as a comedian.
image via amazon
Notaro's book was a response to the success of her album Live where she joked about her recent cancer diagnosis, her mother's death, and her terrible case of C-diff. Funny, right? But somehow the special will have you crying, laughing, and cry-laughing and her book is a lovely follow up to it. It gives the reader a more in-depth understanding of what Notaro went through while still maintaining the same sense of humor that her stand-up does.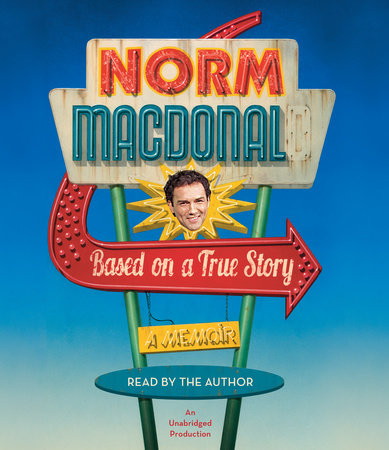 image via amazon
There's so much to say about Macdonald's memoir because it is just absurd. Granted, most of it is embellished but beneath the absurdity lies a truth that he is trying to share. It tells the story of Macdonald's trip to Vegas for the ultimate gamble, accompanied by debatably real childhood memories, and page-long insults of Adam Eget. It will have you laughing out loud and questioning everything.
image via amazon
As seen by title, Gethard's book is a comical nightmare filled with unreal stories. It jumps throughout his life, somehow sharing stories from age 27 that are just as bad as stories from age 7. It will make you cringe and laugh more than you thought possible.
Featured image via The Museum of Contemporary Art Detroit