The perfect setting can make all the difference, especially in a horror novel. The place itself acts as another character that helps make the story all the more real. The terrors we experience right along with the characters as they wind through eerily chilling twists and turns in ghostly haunted houses, castles, hotels, and even underground necropolises take us through a journey of fright, sending our hearts into our stomachs.
These places are the essence, binding the stories together. They feel real. Almost too real. And if you're wondering why, it's because they are real. In this trivia edition, these authors have made sure to up the creepy factor by 100, ensuring readers get a visually immersive experience from their novels inspired by places that may or may not be actually haunted.
The Catacombs by Jeremy Bates twists readers inside underground networks of skull and bones
A Mess of History and Bones
Deep below Paris's London streets lies a subterranean labyrinthine network that spans over 180 miles. Merely a mile of it houses more than 6 million remains decorated in whimsically macabre displays. The Catacombs, formally the Paris Municipal Ossuary, became known by its popular name in connection to the mythical ancient Roman Catacombs by fascinated tourists after its opening in 1809. Today, this fraction of a section is open to explore. But centuries ago, before it became one of the world's most notable attractions, it was an abandoned limestone quarry. The perfect place to store remains of the long-dead. Under moonlight, the bones were transported to the quarry so as not to disturb residents, who'd already gotten their fair whiff of the dead from the city's largest main cemetery.
Saint-Innocents cemetery had been the final resting place to generations of Parisians for well over 1000 years, but by the mid-18th century, it was closed for good. During the cemetery's time in use, bones were piled on top of each other, and many were exhumed and packed into mass graves built into the cemetery walls to create more space. But after part of the cemetery had collapsed, the corpses spilled into a nearby restaurant; the city had received enough complaints to shut it down. Over several decades, even following the French Revolution, many more bodies and graves located in various cemeteries in the city's center had been exhumed and transported to the quarry. But what else might dwell among the bones or lurk in the tunnels?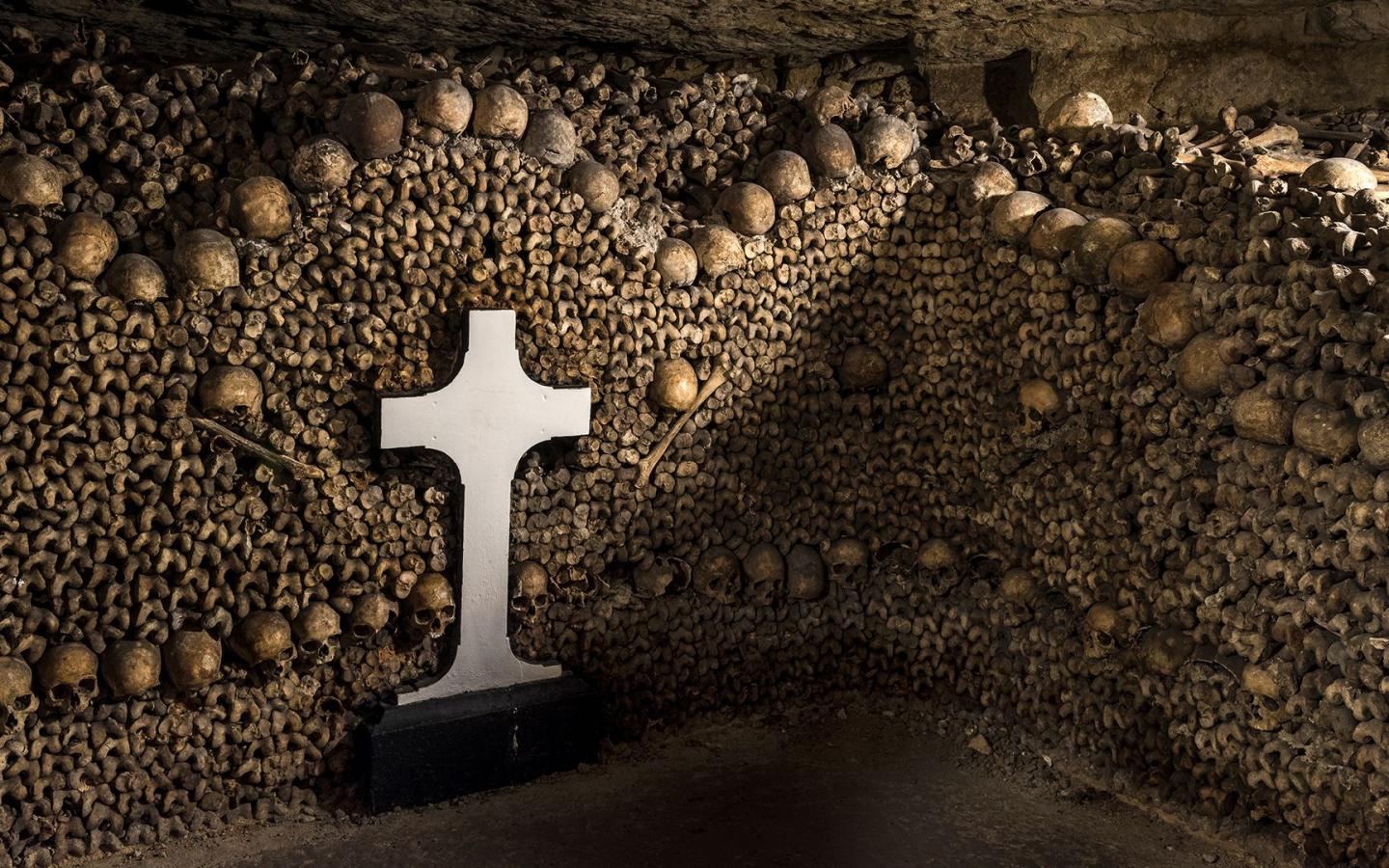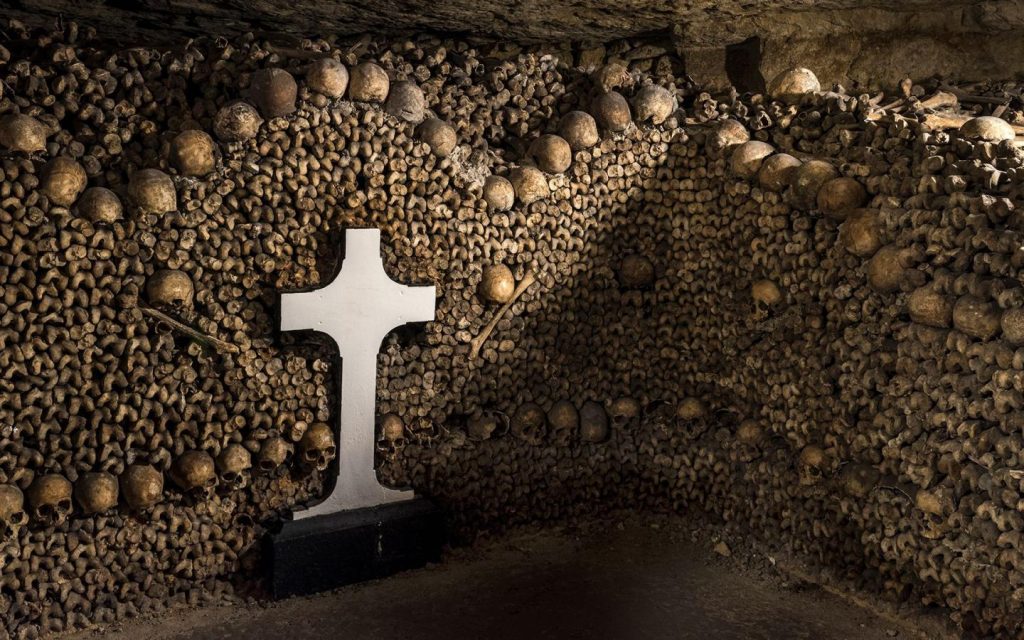 Rumored Hauntings
Legends arose when a mysterious man's camera was discovered back in the late 1990s if the Catacombs were haunted. It's believed the man had lost himself among the vast labyrinth, leaving behind his camera for cataphiles (lovers of the Paris Catacombs) to stumble upon. From the footage, the man can be seen going mad after being lost for some time, at which point he abruptly drops his camera. It's unclear who the man was or if he made it out alive. Quite a chilling rumor, indeed.
Yet an even more tragic story of a missing man has emerged through the years — the story of Philibert Aspairt, who worked as a doorkeeper for the Val-de-Grâce military hospital during the French Revolution. Aspairt went missing in the catacombs and was found 11 years later, identified only by the jacket buttons and keyring. It is assumed he went down into the catacombs to break into a nearby brewery through the basement when his light went out, and he was left alone in the dark. He died just a few feet from a staircase. His bones now reside in the catacombs in a personal tomb with a grave marker memorializing him where he perished. It's said that his ghostly apparition can be seen every November 3, the day of his death.
Bates' Inspiration Behind the Novel
As fascinating as the history and legends of the Paris Catacombs are, it's no wonder author Jeremy Bates was inspired to use the place as the setting in his novel. As quoted by Bates:
"I get my inspiration from scary real-life places. If you do a google search on "scary places" you get pages and pages of results. As far as branding goes, I guess I've just branded my books as horror set in real locations."

William Cook — Writer: Secrets of Best-selling Self-Published Author #10 – Jeremy Bates, Jeremy Bates Interview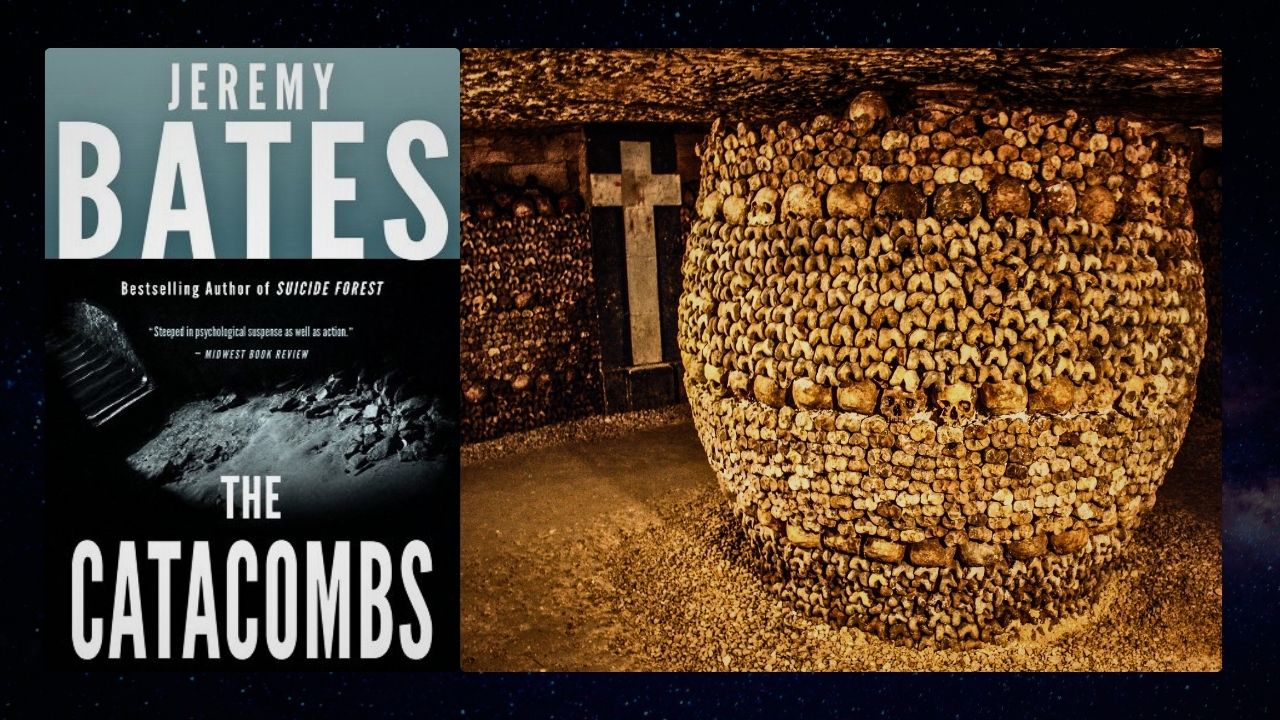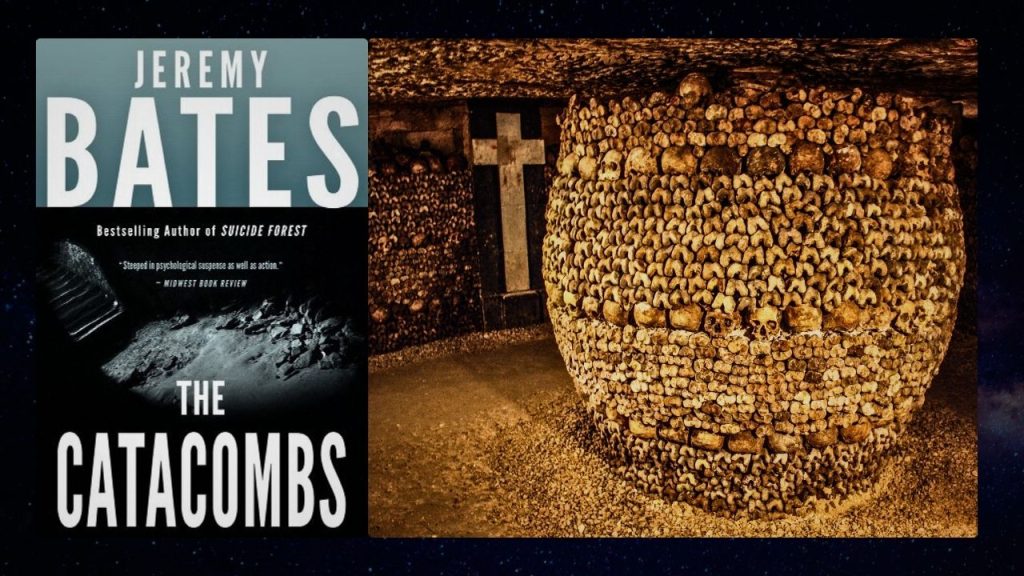 The Catacombs takes an eerie turn when a group of friends take a trip beneath the Paris streets to investigate the discovery of a mysterious video camera. But a lighthearted adventure turns into the stuff of nightmares when they stumble upon the evil lurking there.
The Turn of the Screw by Henry James roves through the Bly Manor halls
The Haunted Hinton Ampner Estate
In 1765, the Ricketts family moved into Hinton Ampner Estate in Hampshire, UK, the inspiration behind the popular fictional house, Bly Manor. Like Bly Manor, the estate was just as haunted. As documented by the family matriarch, Mary Ricketts, who notes about the noises in the house:
"They began before I went to bed, and…were heard till after broad day in the morning. A shrill female voice would begin, and then two others with… manlike tone seemed to join in the discourse… though this conversation sounded as if close to me, I never could distinguish words…"

Mary Ricketts
Mary's frightening account here is only one of many, though the reason for the hauntings was speculative at best. At the time, no known cause could be determined, at least not until the house's demolishment in 1793, following its rebuilding. During renovations, a box with a skull was found buried beneath the floorboards, believed to be the deceased child of Lord Edward Stawell and his sister-in-law, Honoria, a product of their forbidden affair. A male figure was often seen roaming the house and described as wearing particularly drab clothing, which some speculated to be Lord Stawell, who died in the house in 1755.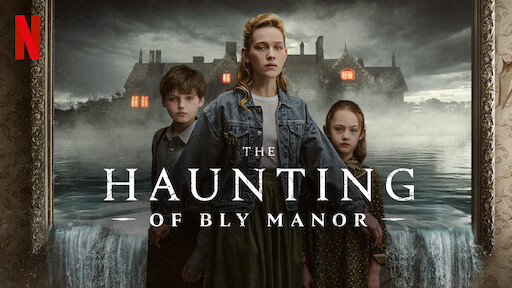 Animals and Other Family Corroborate Mary's Claims
Animals seemed to have also felt the ghostly presence. Mary noted a family cat that would sit on her lap without care would suddenly slink down and cower under her chair near her feet. Servants said the same of the family dog as well. And Mary's brother also spoke of the disturbances that occurred when he and a friend stayed the night. Mary's brother, Captain Jervis, said of the manor:
"Declared the disturbances of the preceding night were of such a nature that the house was an unfit residence for any human being."

Hauntings at Hinton Ampner–Untold Lives Blog, Captain Jervis
James' Inspiration Behind the Novel
In 1871, the Gentleman's Magazine published Mary Ricketts' account. Her account serves as one of Britain's most well-known hauntings, which may have inspired Henry James to write his novella based on the manor. James' gothic horror novel was published in 1898.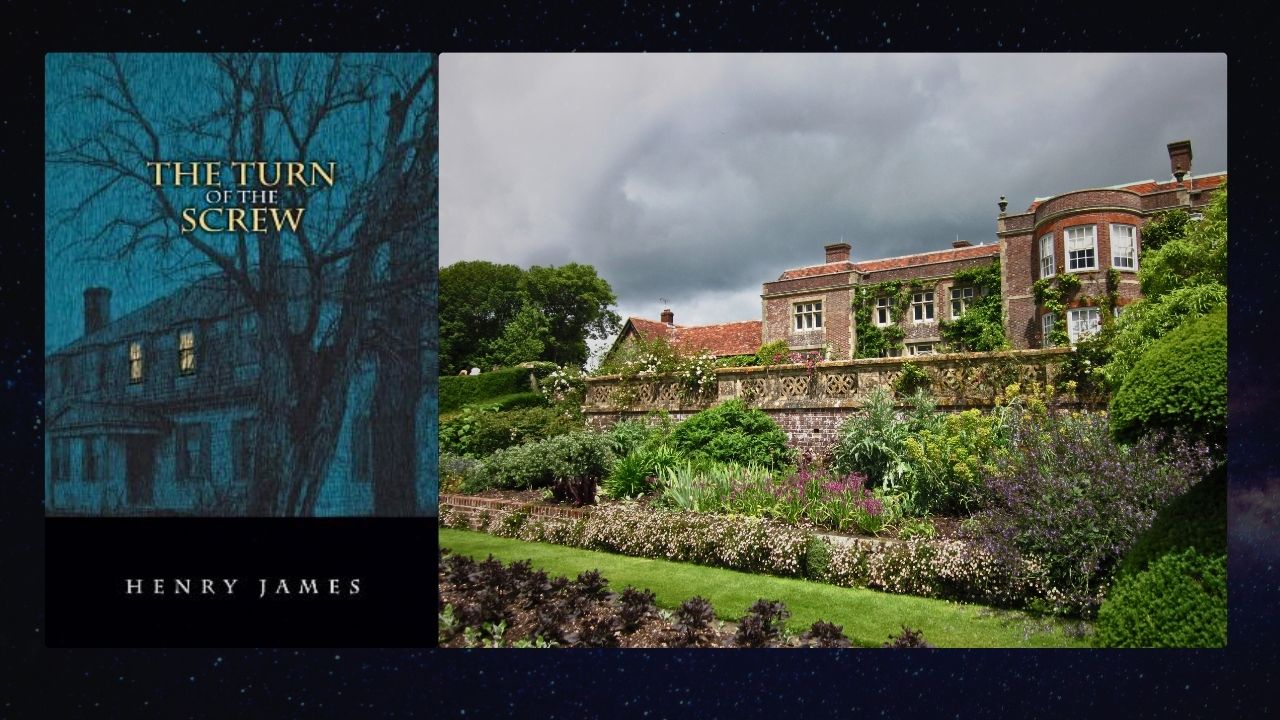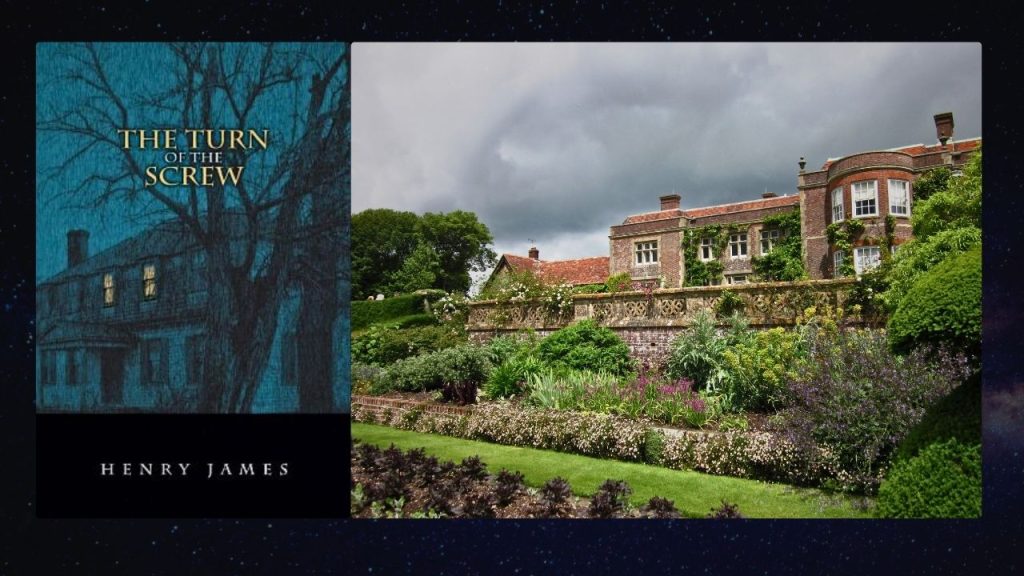 In The Turn of the Screw, a young governess takes a job caring for two orphans, Flora and Miles, but a foreboding dark presence skulk through the house, stalking the children. Is the presence a malicious ghost or something else entirely?
Manderley Castle in Rebecca by Daphne Du Maurier is based on a not-so-haunted historic English estate
A Woman Obsessed
For over two decades, Daphne Du Maurier lived in the Menabilly Estate in Cornwall, England, and spent the majority of her time there restoring it to its former glory. Her obsession with the manor began when she stumbled upon the abandoned estate in 1917. Du Maurier confesses she'd trespassed on the property many times. It was the luxurious architecture of the manor that she gravitated to the most, and from there, Du Maurier would spend a lifetime obsessing over the estate. She would go on to publish a novel dedicated to the very place where she managed to convince the heir to the home, John Rashleigh III, to let her live as a tenant.
It was in the 1580s-90s that the original owner, John Rashleigh, built the two-story mansion, and the structure was completed in 1624 by Rashleigh's son, Jonathan. The mansion was rebuilt two more times, once in the 1700s after the Civil War and a second time in the early 1800s after a fire tore through the inside. In 1969, she had to vacate the home to let the Rashleigh successors move in. But Du Maurier didn't move too far away from the mansion. She would always consider it "home."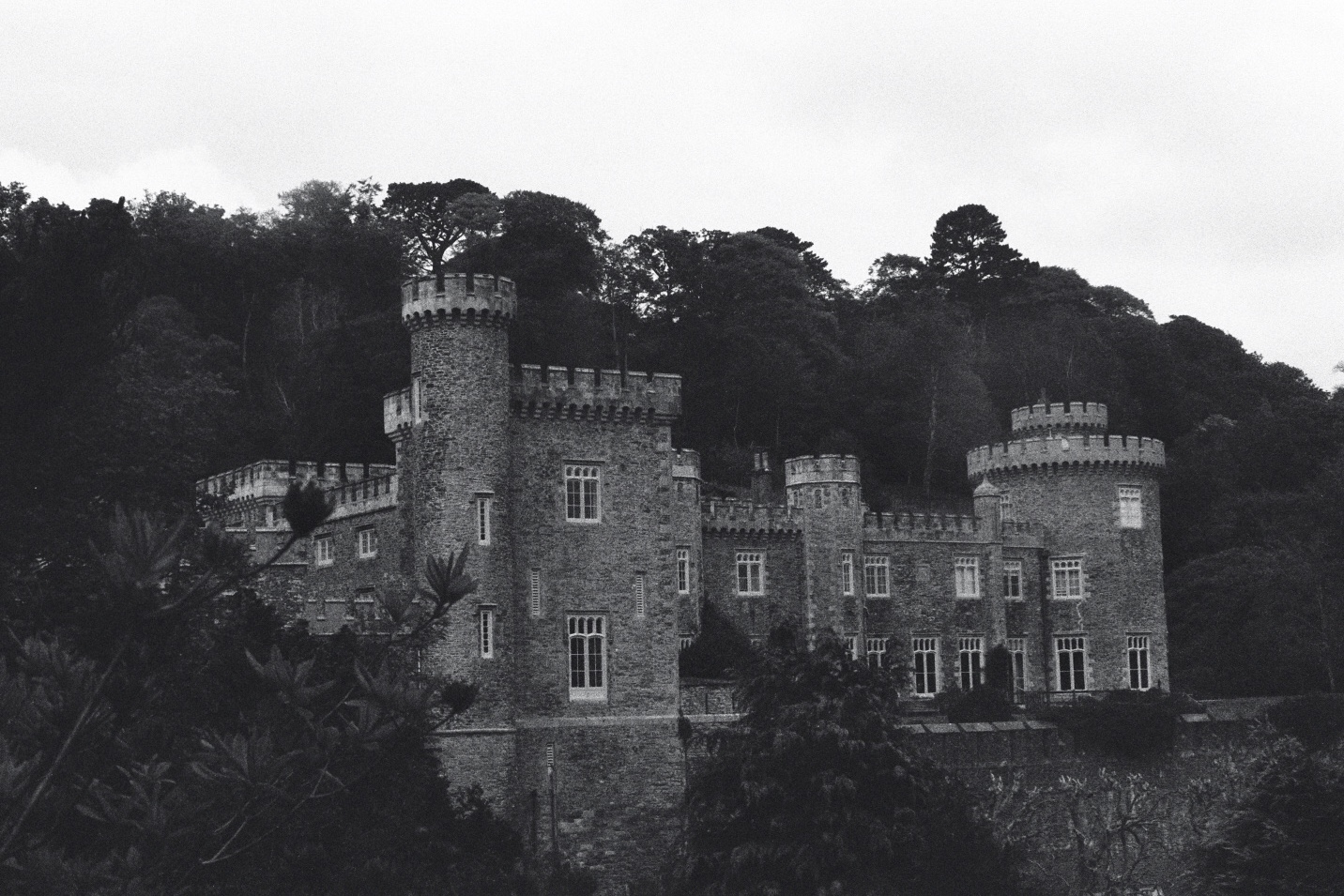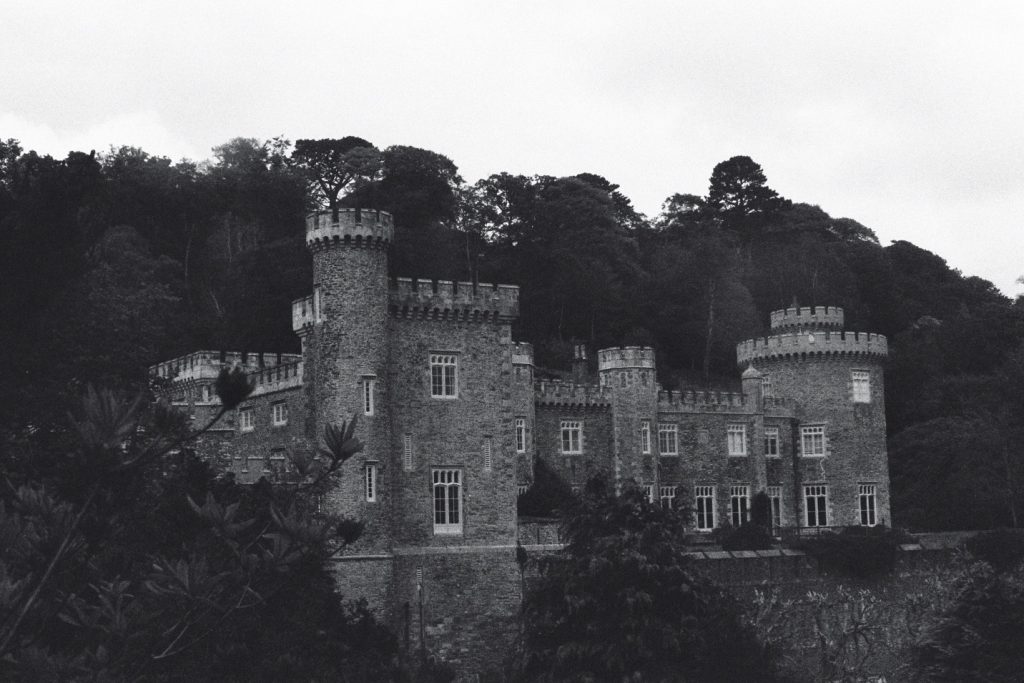 Is Menabilly Estate Haunted?
Though this particular mansion is not haunted, Du Maurier makes the case for it in her fictional novel. Who knows? There's a possibility it could be. After all, Daphne's research of the house did uncover skeletal remains in a hidden cellar on the property during the first renovation after the Civil War.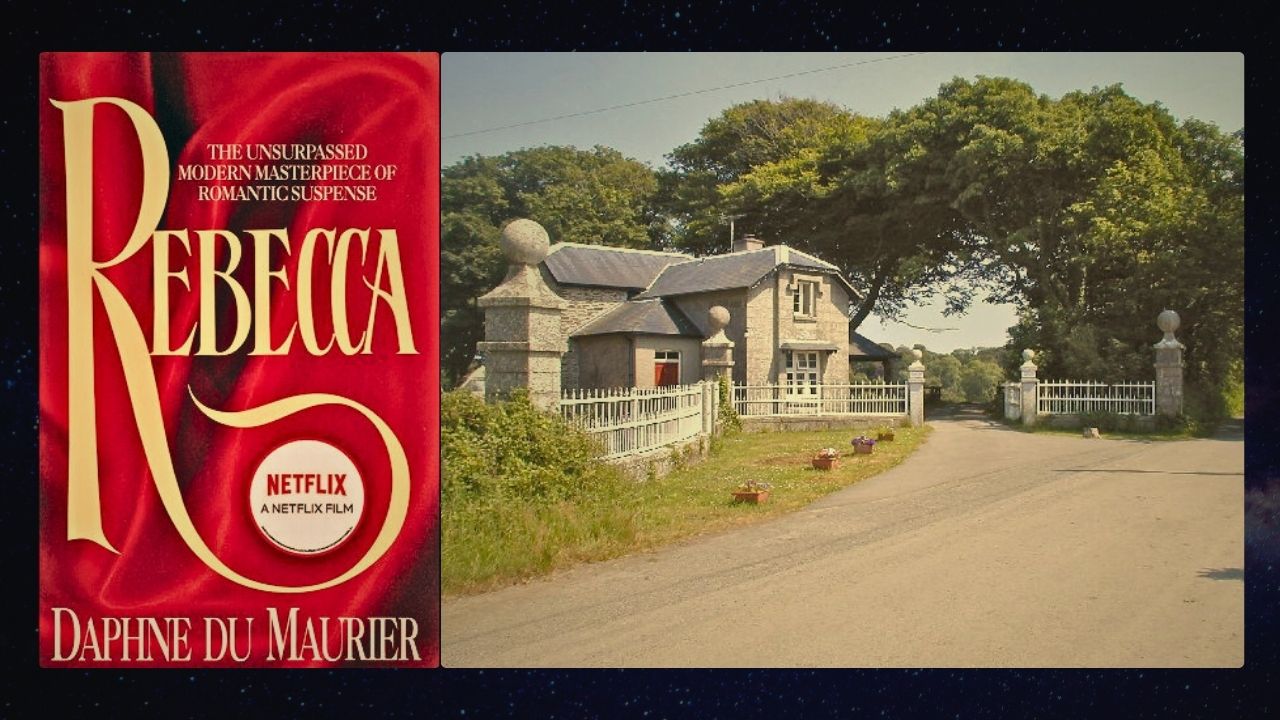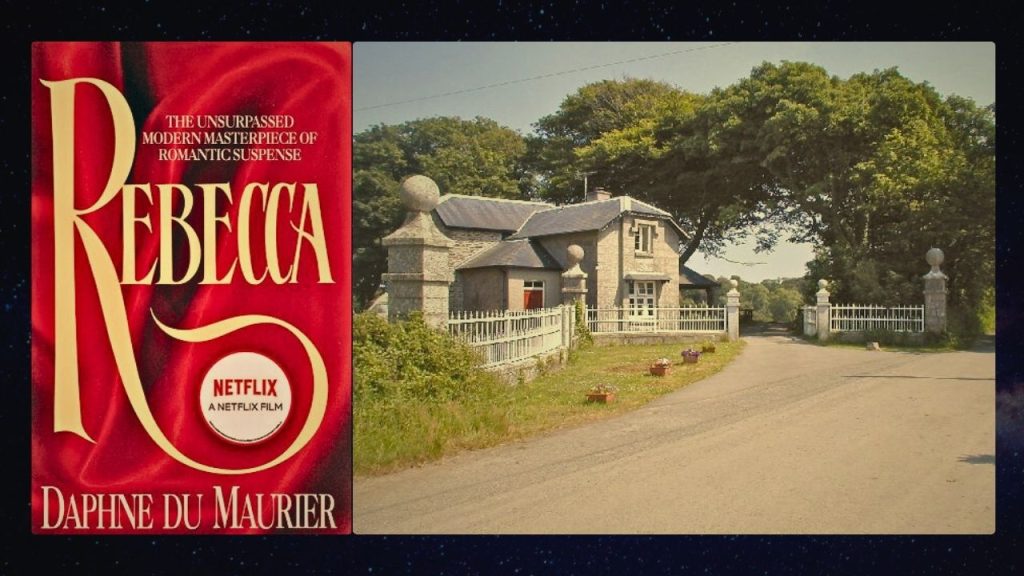 Rebecca is a haunting classic that moves through vivid scenes of the second Mrs. Maxim de Winter as she recalls events that happened after she became Maxim's new bride, a man she barely knew. Now, the second Mrs. Maxim is haunted by a woman whose empty suite remains in pristine condition, untouched, and her clothes are laid out, never to be worn again. Even more pressing is the lingering presence of evil and dark secrets that surround the first Mrs. Maxim de Winter.
Doctor Sleep by Stephen King returns to the Overlook Hotel
The Origins of the Famous Stanley Hotel
For over a century, several mysterious happenings had been documented at the famed Stanley Hotel in Estes Park, Colorado, the ideal setting for two of Stephen King's most well-known novels — The Shining and its sequel, Doctor Sleep. The Stanely Hotel was constructed in 1909 by inventor and man of many talents, Freelan Oscar Stanley, who'd come to Estes Park, Colorado, for a fresh start with his wife after suffering a near-fatal case of tuberculosis. It is here that Stanley built the notable 140-room colonial revival hotel, and it is here that Stephen King spent the night in room 217, which was later dubbed the Stephen King suite in honor of King's stay here. But room 217 holds much more significance, as it, at one time, became the focal point for paranormal activity.
Truly Haunted
On one occasion, housekeeper Mrs. Elizabeth Wilson came upon the room, a lit candle in hand as the electricity had gone out due to a terrible storm, and made contact with an odorless gas. An explosion sent her crashing through the floor into the dining room. Luckily, she survived with a broken ankle as the only injury sustained. Though she survived the blast, her ghost is said to haunt the hotel — particularly room 217. If guests so choose, they can reserve a "haunted" room here where known paranormal activity has occurred, including in the King Suite.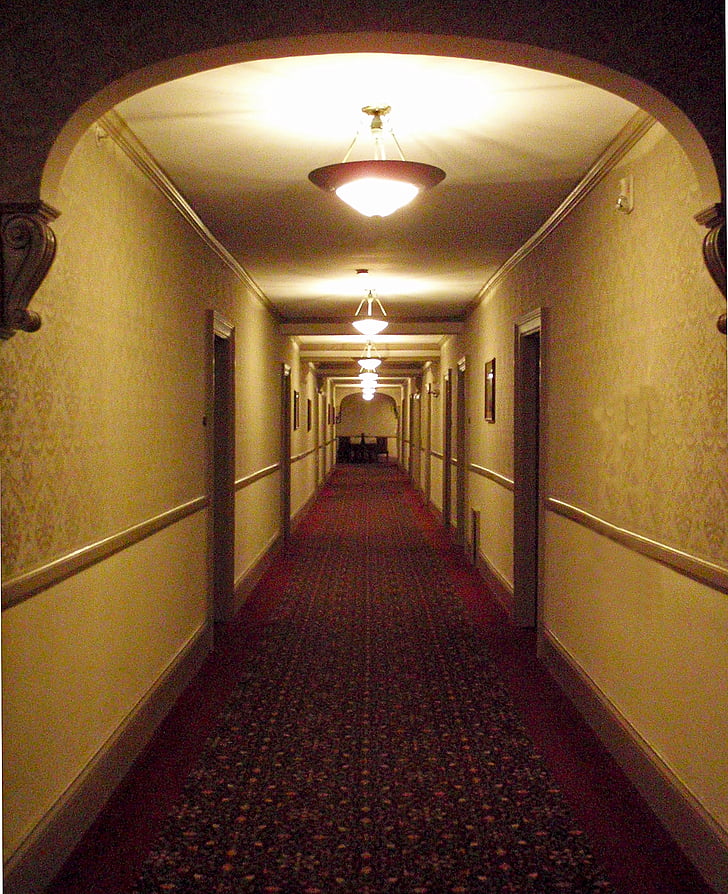 In fact, you may get a chance to meet the housekeeper, Mrs. Wilson. As someone who was known to have been a proper person, guests have reported their clothing being mysteriously folded and put away. It has also been reported that Mrs. Wilson will climb into bed and wriggle her way in between unmarried couples. Even stranger, there's no known photo or documentation of her life, despite her tenure at the hotel and hospital documents from the explosion.
Many other hauntings are said to also occur on the fourth floor, from giggling and running children to closets opening and closing on their own. Most notably, Room 428 houses a 'friendly' cowboy. He sits on the edge of the bed and waits to greet guests. The grand stairwell in the lobby acts as a vortex for apparitions, ushering spirits through the halls of the hotel. Imagine stumbling upon a ghost in one of those hallways!
King's Inspiration Behind the Novel
King was inspired to use the hotel after spending the night back in September 1974. After he and his wife checked in, King described the place as a grand, old hotel.

King noted that he and his wife seemed to be the only occupants there, as it was set to close for the winter. While walking its halls, he thought:
"[The hotel] seemed the perfect—maybe the archetypical—setting for a ghost story. That night I dreamed of my three-year-old son running through the corridors, looking back over his shoulder, eyes wide, screaming. He was being chased by a fire-hose. I woke up with a tremendous jerk, sweating all over, within an inch of falling out of bed."

The Shining – Book, Summary, Facts, Remakes, Stephen King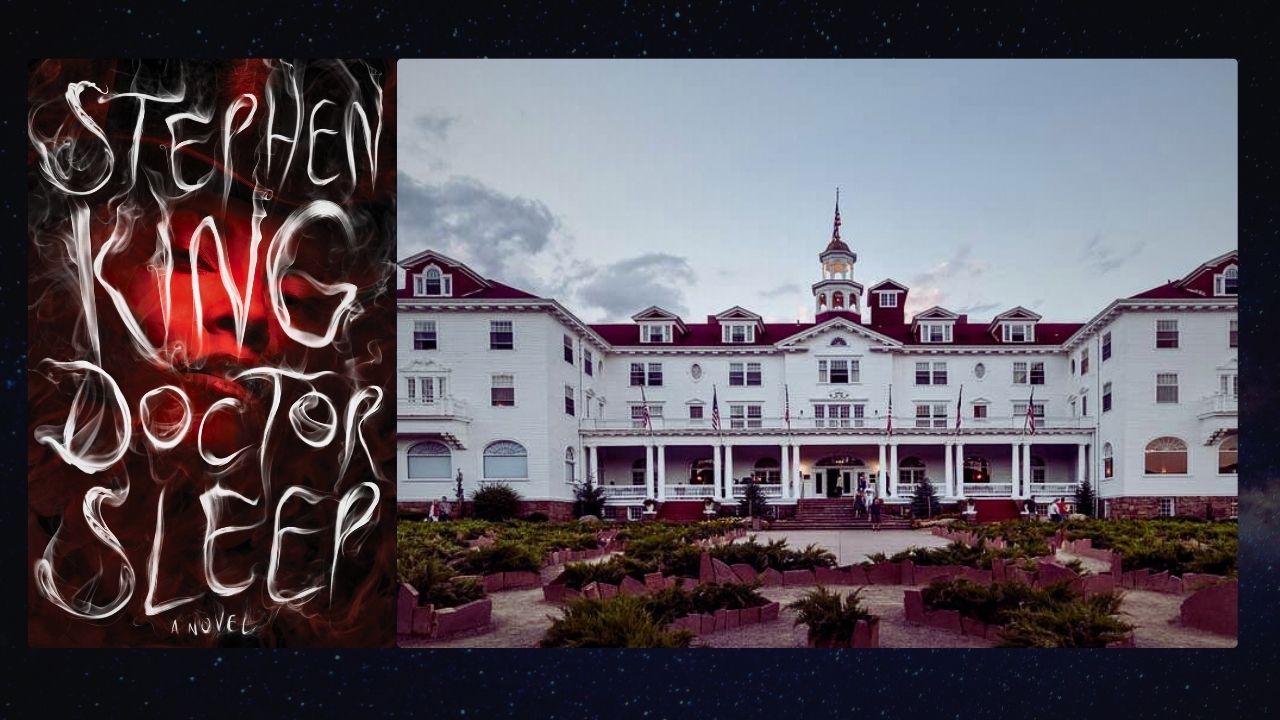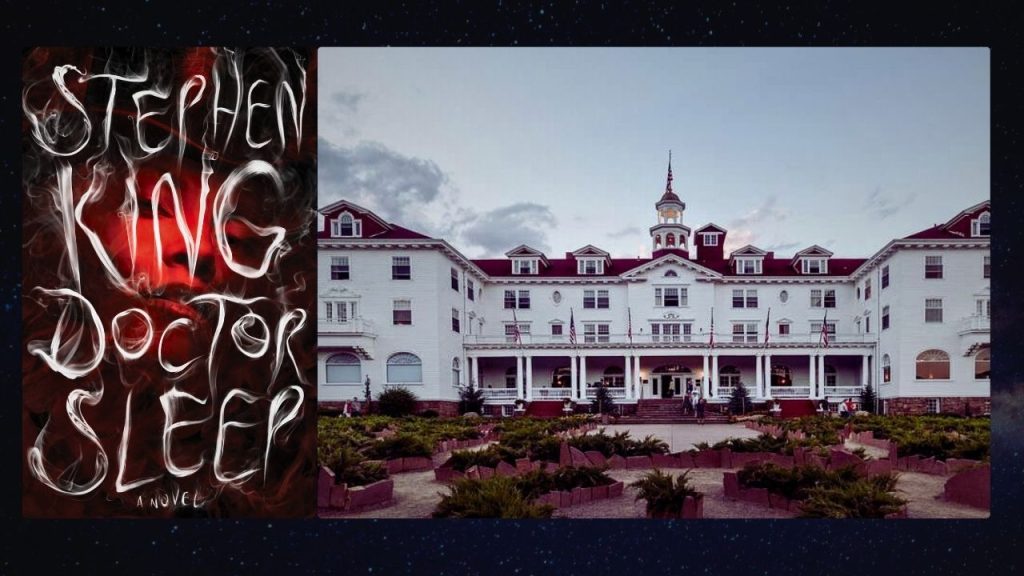 In Doctor Sleep, the Overlook Hotel nearly broke Danny Torrence's sanity years ago as his gift of 'the shining' opened a portal link straight into hell. For most of his life, an all-grown-up Dan wandered aimlessly. But now Dan has a new life, using his gift to calm the dying at a local hospice and going by the nickname "Doctor Sleep." But meeting 12-year-old Abra Stone, a girl whose gift of the 'the shining' outmatches even his own, puts them both in danger against the ageless nomadic tribe, the True Knots. Now, Dan's old demons are rearing their monstrous heads as he battles for Abra's soul and her survival.
There Is No Lovely End by Patty Templeton takes a ghostly trip through the Winchester House
The Mansion with Windows and Stairs That Lead to Nowhere
It was built back in 1884, a mansion with over 160 rooms that was never quite complete as long as Sarah Winchester was alive and able to draw up new plans to appease the ghosts that haunted her. After losing her husband and infant daughter, widow Sarah Winchester, heiress to the repeating rifle firearms fortune, sought a medium in Boston and was told to vacate her New Haven home and head to California.
Once settled, Sarah began a 38-year-long construction on the mansion. While it was rumored that Sarah never took breaks, held seances every night, and built mazes to confound spirits, this has been largely contrary to the truth. What is known? There are more than 100 rooms and stairs that lead nowhere and mazes of empty corridors. A secret room was found decades later in 2016 by the Mansion Preservation team, who'd come across the room in the attic where Sarah is said to have stayed during the earthquake of 1909. After the earthquake, Sarah boarded up the room and never used it again. There is also evidence of spiritual activity that has been documented by paranormal experts. Let's get into the hauntings.
The Wheelbarrow Man and Other Ghostly Hauntings
When it comes to haunted houses, The Winchester mansion sits at the top of the list. The mansion has inspired many paranormal experts to seek the mansion in hopes of capturing evidence of the many spirits that dwell there. It has also inspired the likes of Shirley Jackson's gothic horror novel, The Haunting of Hill House, as well as conjuring movies and TV shows. But are these hauntings real? Celebrating 100 years since the events took place, and dubbed The Winchester Mystery House by Houdini in 1922, the mansion has been rumored to have its fair share of documented hauntings.
Three types of haunting stories have been said to occur: so-called intelligent hauntings, residual hauntings, and shadow figures.

Residual haunting: a ghostly episode that plays on a loop of a spirit who may have experienced a traumatic or life-altering event or performed routine tasks in their lives. This type of haunting is said to involve the famous "wheelbarrow" ghost named Clyde, who works on the fireplace or pushes a wheelbarrow filled with ash and coal.

Intellectual haunting: there's a consciousness behind the ghostly acts as the spirit tries to make contact with the living. While they are said to be small, gentle tugs on a living person's shirt or skirt, a long-time maintenance worker has spoken of hearing footsteps above him in the three-story water tower. As he climbed the tower to scold trespassers, he found the footsteps were always ahead of him until he'd gotten up to the roof and found no one there.

Shadow Figures: these are the most commonly reported manifestations. These figures are said to resemble humans and are reportedly seen roaming around corners, appearing in windows, and down long hallways. So, if you happen to visit this haunted mansion, it may be best to go during daylight hours and with a friend… just in case.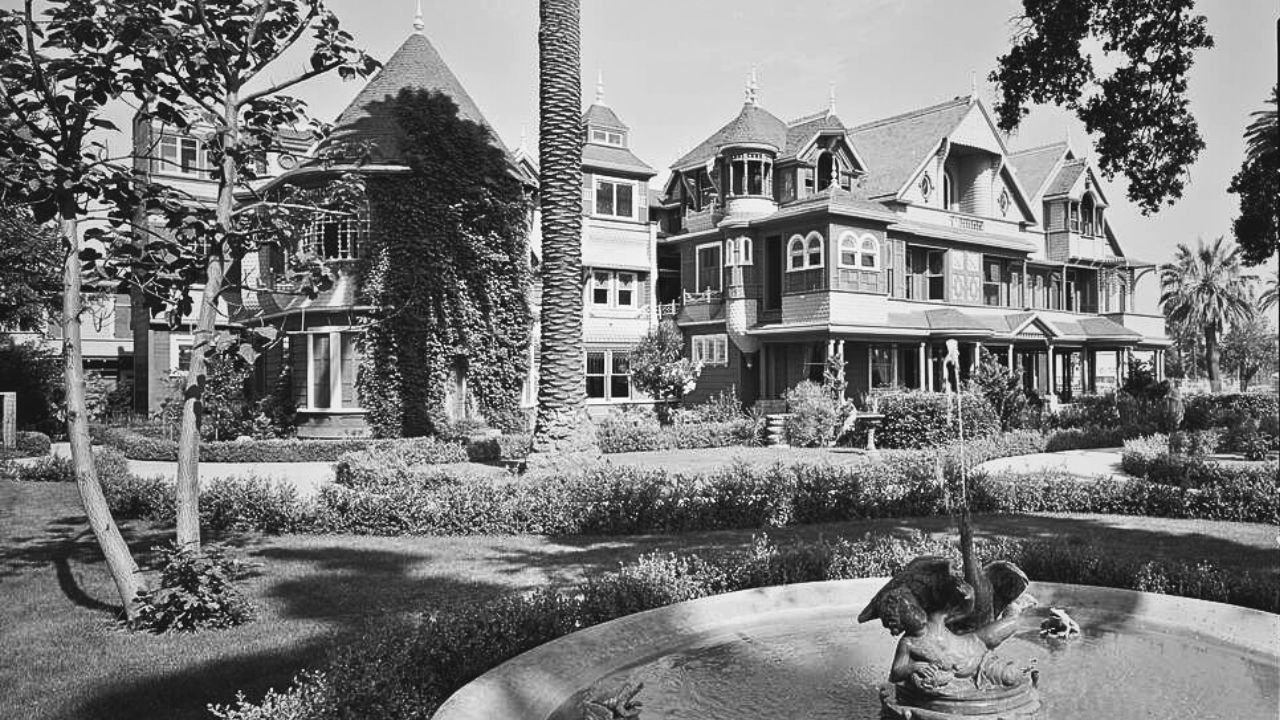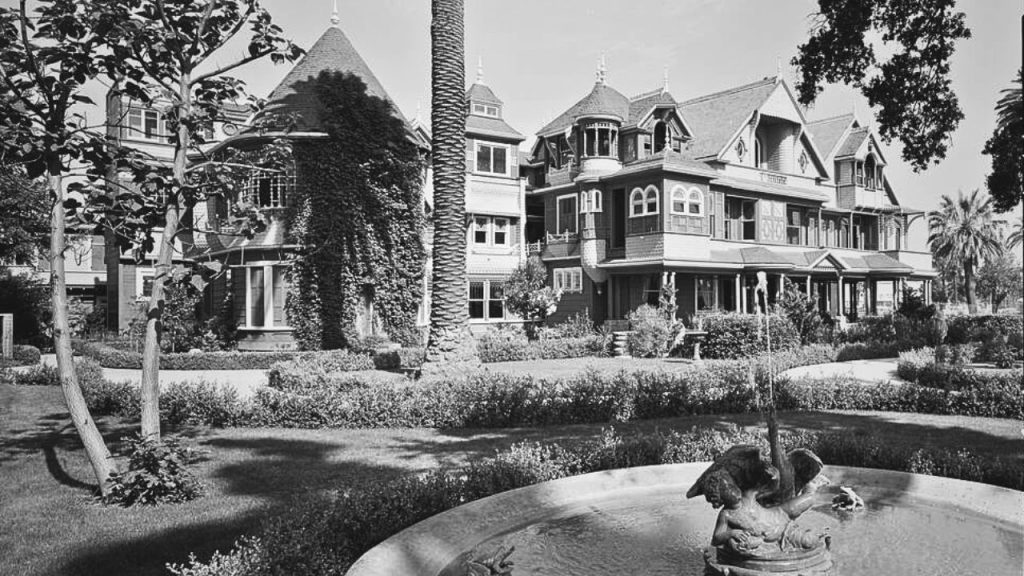 Patty Templeton's Inspiration Behind the Novel
The Haunting of Hill House isn't the only well-known novel written about the Winchester house. Author Patty Templeton, too, took readers on a ghostly trip through the Winchester mansion in There is No Lovely End. Her inspiration for the novel? Well, she tells us in her own words:
"In my debut novel, There Is No Lovely End, I tried to stretch the bounds of what a setting as character could be. I wanted several places to be so infused by history and experience that they were completely animate. They do not speak in human languages, but they communicate with characters – who may or may not be used to their settings acting out, rather than just housing their daily lives…"

Civilian Reader: Guest Post: "Setting as a Character" by Patty Templeton, Patty Templeton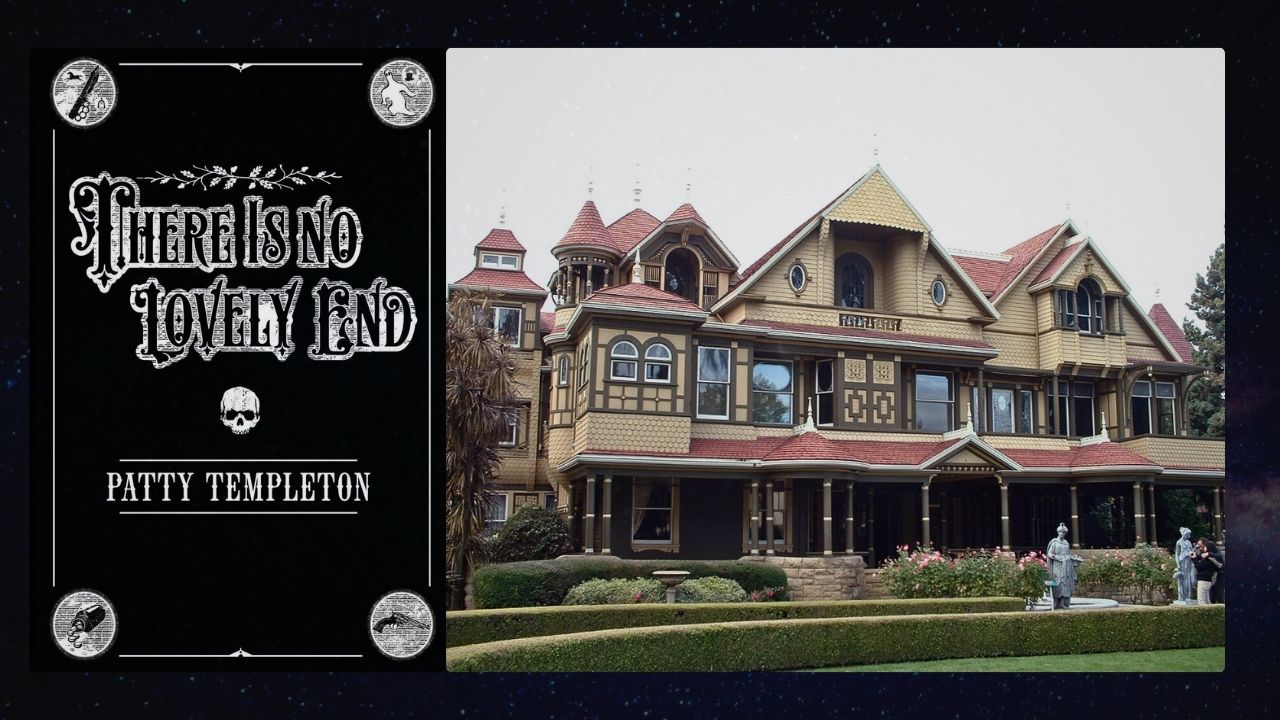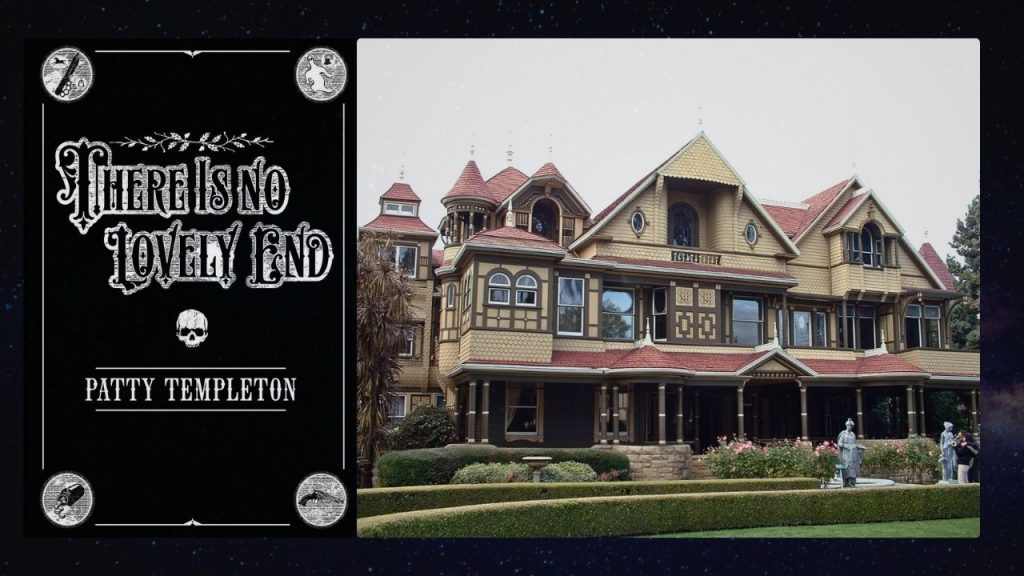 There Is No Lovely End enraptures readers in this story of characters who have their own troubles, and soon their troubles will become entangled with each other's. It's 1884, and Nathan Garlan can hear and see the dead. But in this acclaimed medium in Boston, not everyone holds him in high regard, including his mother. And she seems to want his head — in a very real way.
The heiress to the Winchester Rifle fortune, Sarah Winchester, has sought for two decades the release from the spectral binds that haunt her. There's a medium in Boston who's known to administer miracles, and maybe he can do so for her. Questions are swirling around; who is this Reverend Doctor Enton Blake, and why is a lawless man in search of him? Pray tell, what is a trick box; even more curious, what's inside it? Will Sarah find release from her haunted life with the help of Nathan Garlan, or will Garlan's mother find him first?
Haunted Or Not…
From The Catacombs to the Menabilly Estate, discovering a place truly exists can be as fascinating as it is disturbing. Haunted or not, they linger in our psyches, invoking shivers whenever they cross our minds. Like Du Maurier, we obsess over these places. Our minds run ever wilder through the tunnels of an underground bone labyrinth and down a long hallway of a 100-room mansion or hotel filled with ghostly apparitions of wheelbarrow men and stately figures. The images are clear and focused and more haunting to us than any imagined setting could ever be as we try to plant ourselves in the Stephen King suite, 217, or walk the maze of empty hallways in the Winchester house. The ghost stories may not be real, but the characters, ideas, and even the place may be.
---
For more startling and truly haunting books based on real places and events, click here and here.
Browse these books and more on our Bookshop Horror Bookshelf.
FEATURED IMAGE VIA BOOKSTR / VPHAN