Sometimes famous authors try to adapt their own books to the big screen because if you want it done right, then you got to do it yourself. But film is a collaborative effort, and the shift from a one-person medium to a multi-person medium can be quite the shock, and often the creatives working on these collaborative projects don't see eye to eye.
As a result, despite being involved in the production, there are many instances of authors detesting the adaptation of their work. Here are four top examples:
4. Roald Dahl, WIlly Wonka & the Chocolate Factory
The beloved film Willy Wonka & the Chocolate Factory, starring Gene Wilder, is based on the novel Charlie and the Chocolate Factory by Roald Dahl. In the credits for the film, Roald Dahl is credited as a screenwriter along with David Seltzer. At first glance you might think that Roald Dahl gave his seal of approval to this beloved children's classic, however actually, Dahl entirely disowned the film.
Image Via Animation Magazine
According to Yahoo Movies, Dahl "signed a poor deal which gave almost total control over the property to Warner Bros in perpetuity," which allowed Warner Bros, the production company financing the film, to make whatever changes they pleased. As a result, Dahl's script was partially rewritten by David Seltzer, who gave the film a 'villain' in the form of Slugworth (a minor character only briefly mentioned in the film's book counterpart) and broke Dahl's golden rule: he gave songs to characters other than the Oompa Loompas. These songs were "The Candy Man," sung in the opening by the cherry candy salesmen to the children while poor Charlie watches outside, and "Pure Imagination" sung by Willy Wonka when he and the children enter the chocolate factory.
Donald Sturrock, a friend of Dahl's and the author of Storyteller: The Life of Roald Dahl, revealed that the now iconic "Pure Imagination" was, to Dahl, "…too sappy and sentimental."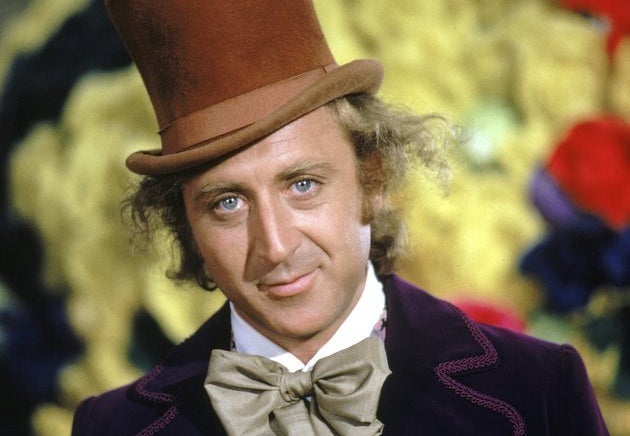 Image Via Huffington Post
Ironically, the creative genius behind the beloved children's film hated the film itself.
3. Paul Rudnick, Sister Act
Sister Act stars Whoopi Goldberg as a lounge singer on the run from a mobster who finds solace and safety with in a convent. The film was released in 1992, but was originally pitched in 1987 by Paul Rudnick. Between jobs as a playwright and novelist, Paul Rudnick, writer of the 1986 novel Social Disease, decided to try his hand at screenwriting. According to a 2009 article from The New Yorker, Paul Rudnick pitched Sister Act with Better Midler in mind for the lead role. In a stroke of luck, his script was bought by mega company Disney.
Unfortunately Better Midler turned down the role and the script was rewritten over and over. Credited as "Joseph Howard", Paul Rudnick said that the 1993 movie is "no longer my work" and "I can't vouch for the original film, for one reason. Sister Act may very well be just fine, but I've never been able to watch it."
2. Bret Easton Ellis, The Informers
Bret Easton Ellis of American Psycho fame famously dismissed the famous adaptation starring Christian Bale, telling Indiewire that he doesn't believe the book "really works as a film". He moved on, writing a collection of short stories entitled The Informers.
Image Via The Creative Independent
Soon afterwards, Ellis was approached by young screenwriter Nicholas Jarecki to adapt The Informers into a film. This time Ellis was a co-screenwriter and the team spent three years prepping the movie, eventually accumulating a star-studded cast. Reuters describes the film as "seven stories taking course during a week in the life of movie executives, rock stars, a vampire and other morally challenged characters," and was reported to include Brandon Routh, of Superman Returns, as a vampire.
However, Brandon Routh isn't in the finished film. Neither is the character of the vampire. Despite Nicholas Jarecki being set to direct, he was replaced and the film was reworked. According to Fox News, Jarecki and Ellis's script was cut from 150 to ninety-four pages and, as a result, Brandon Routh's scenes were cut completely.
The cast famously did not do publicity for the film, a telltale sign they had little faith in what would become a critical and financial flop. Ellis concluded: "There were things I recognized, and a lot that I missed. But it's the director's version of the script, and that's just how it is."
Ouch.
1. Gore Vidal, Caligula
Published in 1948, Gore Vidal's City and the Pillar follows a young man coming to terms with his sexuality in what has been called an early champion of sexual liberation. In 1959 he enjoyed early success with an adaptation of Tennessee Williams' Suddenly, Last Summer, but was largely unrecognized.
Then in 1979 his adaptation of Caligula was released. The film had major production problems, however. For instance the film's producer, Bob Guccione, was unhappy with the homosexual content and demanded rewrites for wider audience appeal, according to a New York Times article. The screenplay, originally titled Gore Vidal's Caligua, was renamed and put into production.
After its release, Roger Ebert infamously gave the film zero stars, calling it "sickening, utterly worthless, shameful trash" in a scathing review. Gore Vidal has since distanced himself from the film, calling the film's director, Tinto Brass, a "megalomaniac."
Featured Image Via Lisa Renee Jones