The 4th of July celebrates America's win for independence. Here is a short list of American authors who fought to protect that which their forefathers created. These writers have impacted the world with not just their writing, but their service as well.
Walt Whitman, 1819-1892
Image via Poets
Walt Whitman was fervently attempting to build his career as a poet when the American Civil War began. Whitman's focus went from writing to supporting the physically and mentally wounded soldiers, his brother included.
He worked as a freelance journalist and visited the wounded at New York City–area hospitals. He then traveled to Washington, D. C. in December 1862 to care for his brother, who had been wounded in the war.

Overcome by the suffering of the many wounded in Washington, Whitman decided to stay and work in the hospitals; he ended up staying in the city for eleven years.

-Poetry.org About Walt Whitman
Ward K, Armory Square Hospital, Washington, D.C. | Image via Warfare History Network
According to Britannica, Whitman continued this balance of supporting the war and his poetry by working as a clerk in the Department of the Interior, until he was dismissed because the secretary of the Interior thought that Leaves of Grass, one of his most famous books, was indecent. Regardless of how long, Whitman took time to make a difference in the best way that he could.
Ernest Hemingway (1899-1961)
Image via Wikipedia
Ernest Hemingway was working as a journalist at The Kansas City Star to build experience as a writer. Then, World War I began to take root. Although he grew up in the states, Hemingway served overseas as an ambulance driver in the Italian Army, according to Biography.com. An article from the Washington Post adds that Hemingway nearly lost his life during the war, but thanks to a nearby Italian soldier rushing in to cover Hemingway, the young writer's life was saved.
…18-year-old Ernest Hemingway, who was distributing candy and cigarettes as a Red Cross volunteer. When an Austrian mortar landed near the [Italian] soldier, he was killed instantly. Hemingway sustained extensive wounds but survived because the soldier's body took the brunt of the explosion.
Ernest Hemingway after the mortar attack. | Image via Washington Post
Sustaining the injuries he had received, Hemingway earned the Italian Silver Medal of Bravery. The injuries landed him in a hospital in Milan, but that was where he met his wife Agnes von Kurowsky. Their marriage may not have lasted, but the heartbreak gave him the inspiration for "A Very Short Story" and, more famously, A Farewell to Arms.
If it weren't for the sacrifice of that Italian soldier, whose name has finally been recovered by the Washington Post — Fedele Temperini — we would not have the work of the most influential writers in literature today.
Joseph Heller (1923-1999)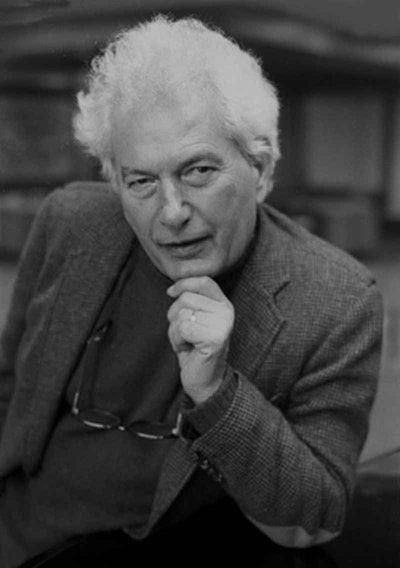 Image via Penguin Books Australia
According to Notable Biographies, it was World War II that took Heller overseas to fight in the Army Air Corps. It was not too long after graduating from high school that Heller worked briefly in an insurance office, then enlisted. Heller flew sixty combat missions as a fighter pilot, earning an Air Medal and a Presidential Unit Citation.
Young Joseph Heller working in an Air Craft of the 57th Bomb Wing. | Image via History Net
Across sources, it is debated how much impact Heller's experience had on his writing in Catch-22. For sure, his time in the Army was certainly an inspiration to write a soldier's story. Heller only began writing two years after becoming an English professor.
Kurt Vonnegut (1922-2007)
Image via Brain Pickings
Kurt Vonnegut Jr served during World War II and came especially close to losing his life. According to the Vonnegut Library, Vonnegut was enrolled in Cornell University working toward a degree as war was coming to a boiling point. His fighting did not last long at all, as he was captured by German soldiers almost immediately after being shipped overseas in Europe.
As a POW (prisoner of war), Vonnegut was held captive in Dresden, a Eastern city in Germany that was soon bombed by English and American air raids.
The resulting firestorm turned the non-militarized city into an inferno that killed up to 60,000 civilians. Vonnegut and his fellow POWs survived by accident only because they were housed some 60 feet underground in a former meat locker and slaughterhouse.

Vonnegut's job for weeks after the bombing was to gather up and burn the remains of the dead. His experience at Dresden marked him for life and eventually resulted in his literary masterpiece, Slaughterhouse-Five.

-Vonnegut Library
Kurt Vonnegut (center) as a German POW in WWII | Image via Patrick Murfin Blogspot
Kurt Vonnegut survived the war and returned home, where he married and started a family. As his story continues he did not have the happiest of endings. However, his success in becoming a famous and beloved writer gave him a place to express his sorrows and inner turmoils, as well as share his voice and opinions on how we may be able to make the world a better place.
In his last novel, Timequake, and his last collection of essays, A Man without a Country, Vonnegut powerfully expressed his sense that corporate greed, overpopulation and war would win out in the end over simple humanity. As he ruefully apologized to those who would come after him, 'We could have saved the world, but we were just too damned lazy.'

-Vonnegut Library
Coming from a man that has seen it all, these are strong words. Hopefully his pessimistic view of the future is wrong and we can learn from the past to make a better future.
From support roles to fighting the front lines, many have made such efforts to protect their country. As we watch the 4th of July fireworks light up the night sky, let's think of them, and hope for an even brighter future. Not just for America, but for the entire crazy world that we are a part of too.
Happy Independence Day.
Featured Image via iStock