Family road trips, especially ones with younger siblings, are rarely as fun as you hope they will be. For most, hours of being trapped in a car with your family is, admittedly, a less-than-stellar vacation plan. If you need a little escapism from the family road trip chaos, check out our list of the best books to read while stuck on a road trip with your family.
This reimagining of Peter Pan is a fast-paced adventure perfect for providing a little escapism during family vacations. Even better, the audiobook is narrated by Jim Dale, the same man who voiced the Harry Potter audiobooks. Peter and the Starcatchers is the first in the series of the same name, offering plenty of reading material for long trips.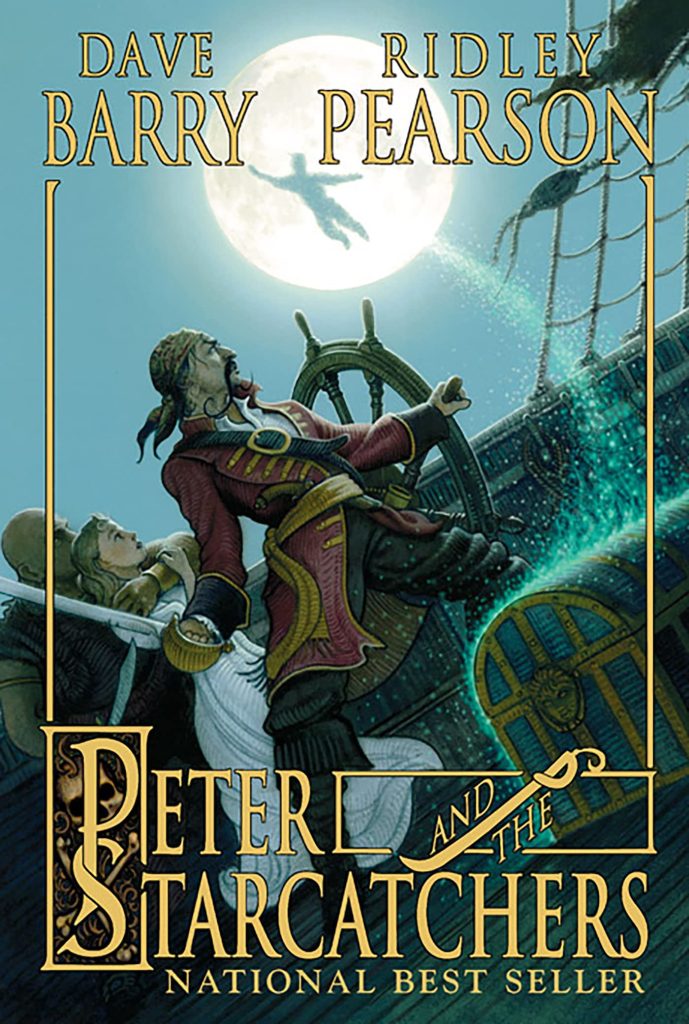 In this installment, the young orphan Peter and his mates are dispatched to an island ruled by the evil King Zarboff. They set sail on board the Never Land carrying precious and mysterious trunks in its cargo hold. Their trip from crime-ridden England to the turbulent high seas is soon wrought with danger and adventure. Dave Barry and Ridley Pearson's bestselling series is perfect for those who enjoy a captivating pirate adventure story.
This four-book series is about an 11-year-old magician's apprentice named Nathaniel, who's learning the traditional art of magic. The first installment, The Amulet of Samarkand, takes place in London. A ruthless magician humiliates Nathaniel, and now he seeks revenge. He summons a Djinni named Bartimaeus, who he can't even begin to control. When he sends Bartimaeus out to steal the magician's amulet of Samarkand, Nathaniel gets caught up in a whirlwind of murder and rebellion.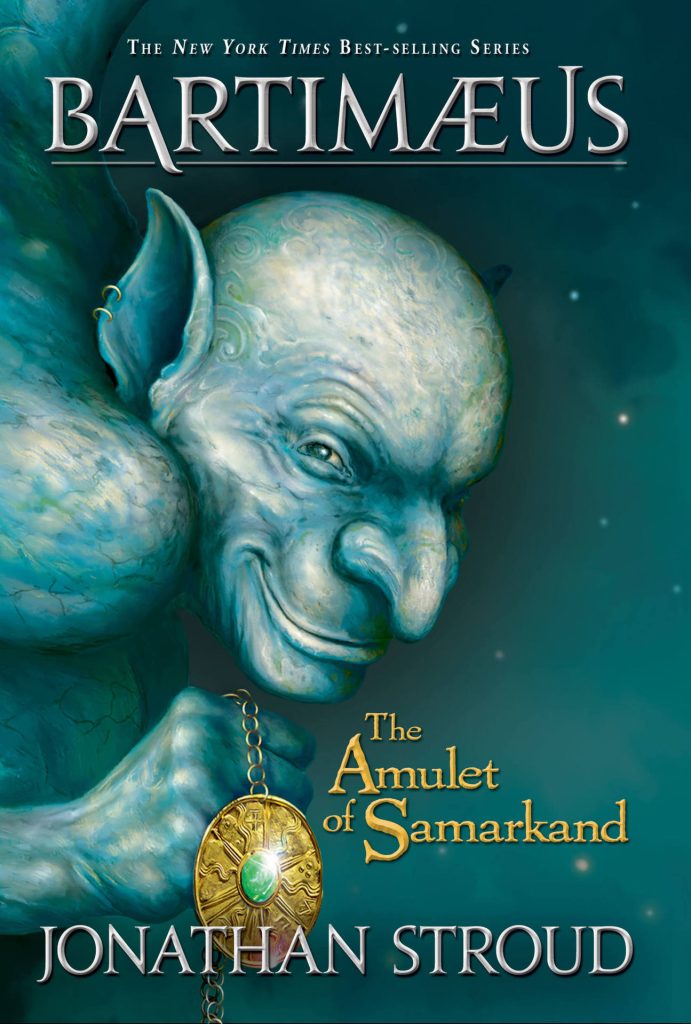 Jonathan Stroud's bestselling series also comes in audiobook format, narrated by the talented Simon Jones. Bartimaeus is another perfect escapism series to read (or listen to) on long trips.
Circe by Madeline Miller
This novel, admittedly for adults, is a New York Times bestseller and winner of the Goodreads Choice Award. Madeline Miller's story is the reimagined tale of Circe, a Goddess who turns to mortals for companionship when she finds none among the other Olympians. She discovers she has the power of witchcraft, which allows her to turn her rivals into monsters that can menace the Gods themselves.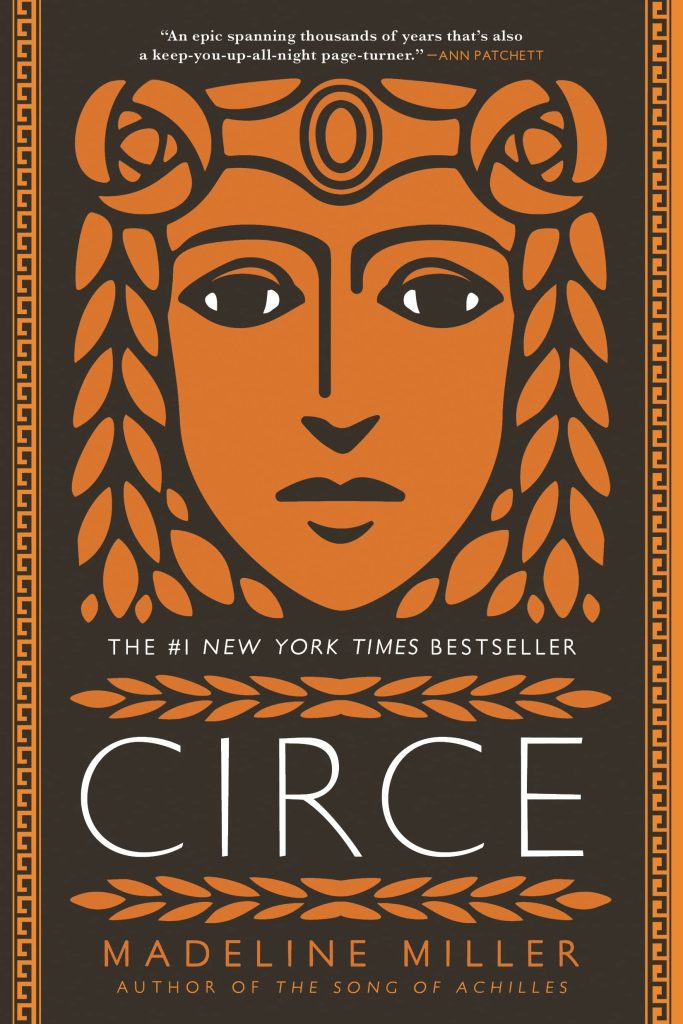 Threatened, Zeus banishes her to a deserted island where she hones and harnesses her powers and learns to tame wild beasts. While there, she meets famous figures of mythology, including Daedalus and Icarus, Medea, and Odysseus. She also attracts the wrath of both Gods and men alike and becomes the target of one of the most terrifying and vengeful of the Olympians. Circe is a gripping novel guaranteed to provide escapism while on a long road trip with family.
Le Cirque des Rêves is a circus that shows up without warning. It spontaneously appears where it wasn't the previous day, and it only opens at night. Inside its black and white striped tents, behind the scenes of its dazzling shows, is a brutal competition. Two magicians, Celia and Marco, must duel in an epic battle of imagination and will. Unbeknownst to them, only one will be left standing. Despite themselves, however, they fall head-over-heels in love with each other. But the show must go on, true love or not, and the fates of everyone involved hang in the balance.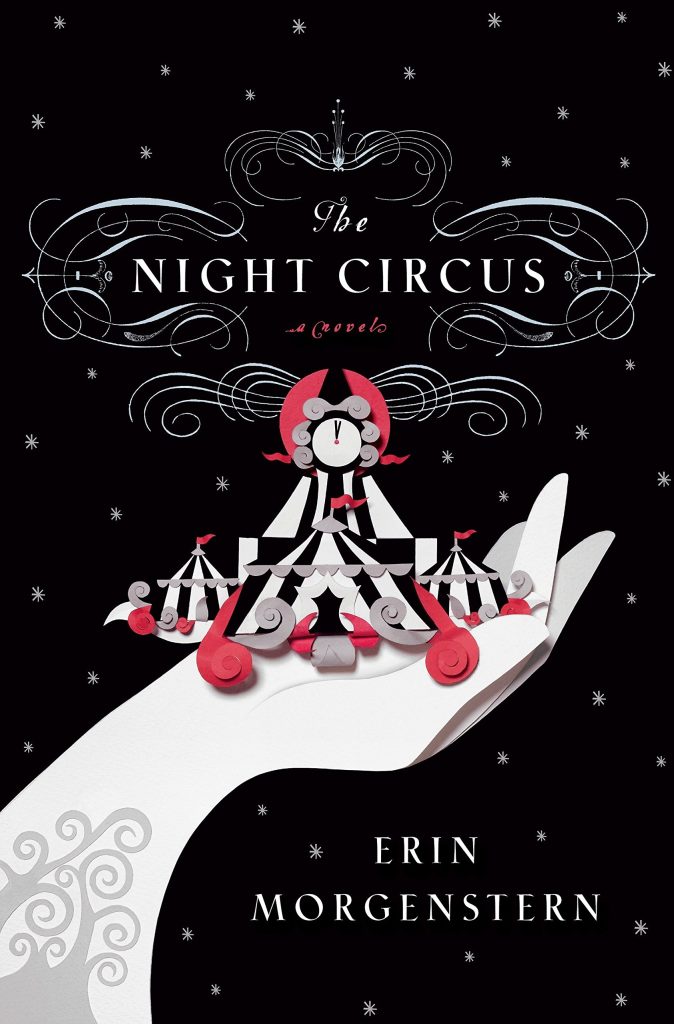 The Night Circus by Erin Morgenstern is a seductive, spell-casting novel that will transport you to an exciting new world. Great for young adults and older, this novel is also available as an audiobook narrated by Jim Dale. This rich story is perfect to listen to on long trips.
Good Omens by Neil Gaiman and Terry Pratchett
This best-selling novel, now an original series on Amazon Prime, features a fussy angel and a fast-living demon who have lived among humans since the beginning of time. They've grown used to their lifestyles and are less than thrilled when the armies of Heaven and Hell are massing for judgment day, scheduled for Saturday next. The angel and demon would very much not like the rapture to happen. And it appears someone has misplaced the antichrist.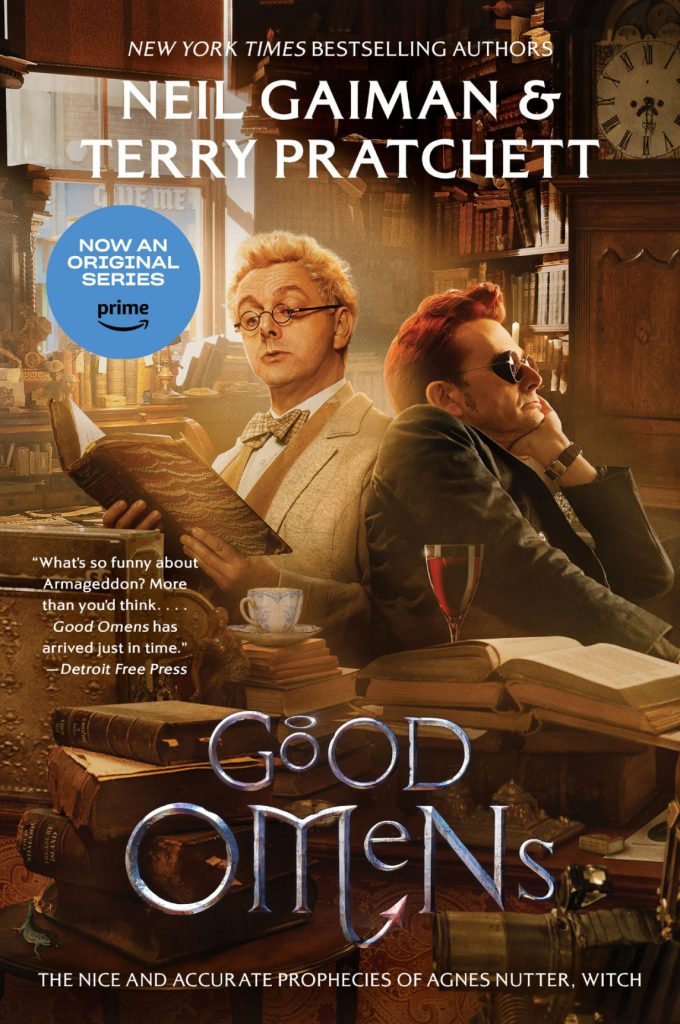 Neil Gaiman and Terry Pratchett's inventive comedy about the birth of the son of Satan and the subsequent rapture is a fun way to spend a long road trip with the family. Even better, Good Omens has now been released as a full-cast audiobook production.
Another great read for adults, George R.R. Martin's Game of Thrones series is as transportive as it gets. This exciting series is about the battle for control of the seven kingdoms of Westeros. The house of Lannister is the current reigning family, but the house of Targaryen has the true claim to the iron throne. It will require unparalleled wit and resourcefulness to get and maintain rule of the fiefdom.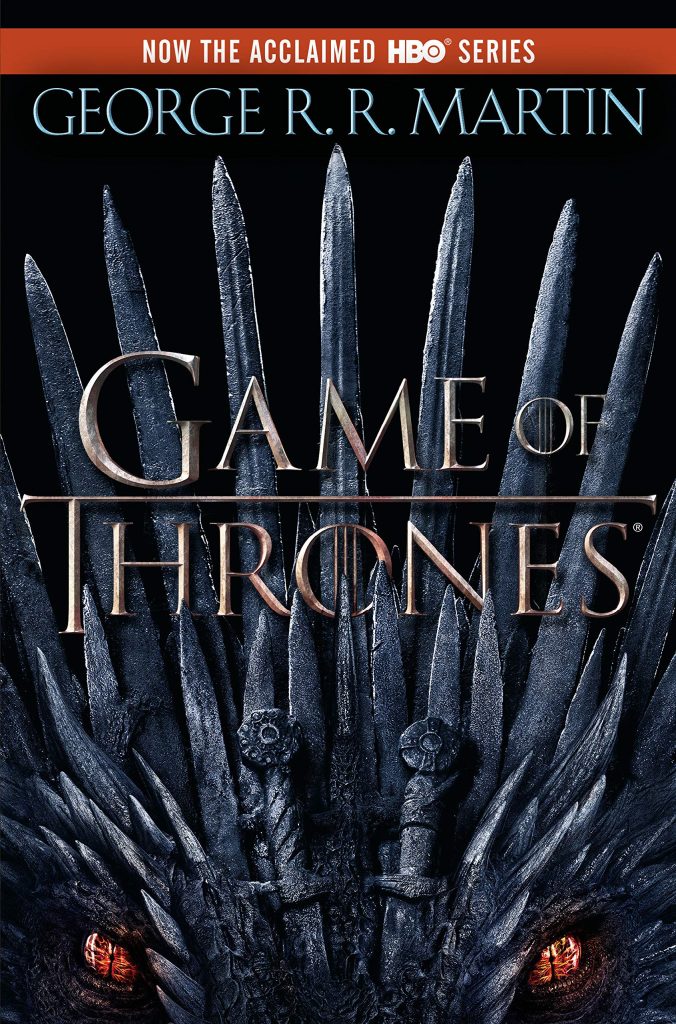 This epic series has dragons, white walkers, and corruption sure to captivate you on long journeys. Fans of the wildly successful HBO series will love reading the books they were based on or listening to the audiobook version narrated by Roy Dotrice.
The Island is about a group of social media influencers who are invited to Jagged Island, an all-new private amusement park for the wealthy and famous. They'll spend an exclusive weekend enjoying there before the park officially opens. They document every minute of their VIP trip, from the incredible rides to their beautiful hotel rooms. What they didn't expect was that they might not make it off the island alive.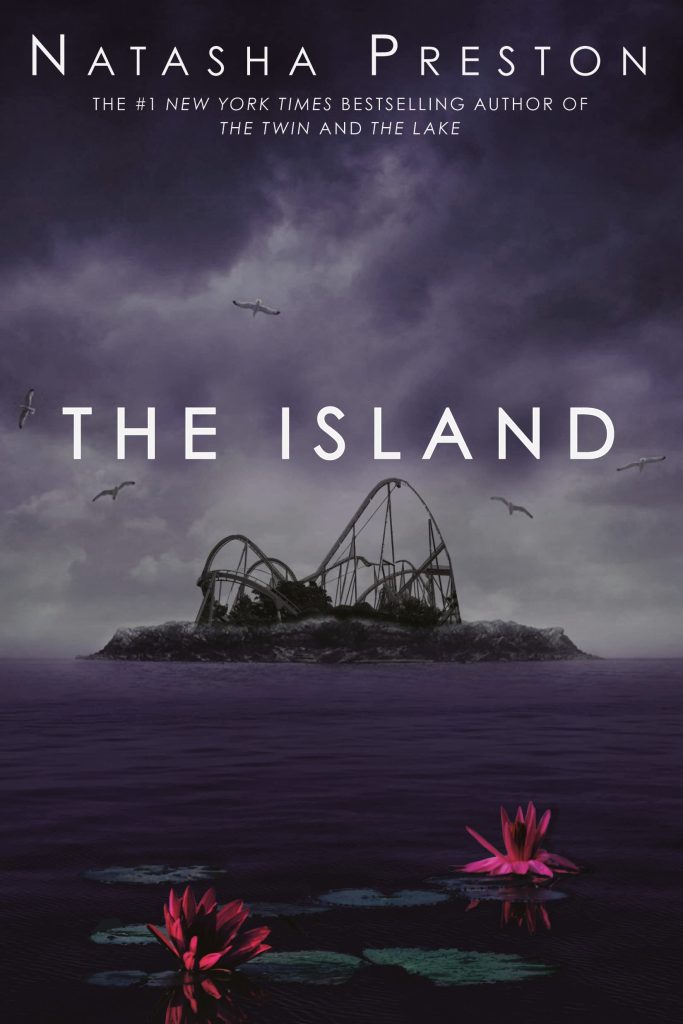 Natasha Preston's contemporary YA horror novel is a fun, transportive read for teens to escape during long family road trips. The story also comes in audiobook format, narrated by Caitlin Kinnunen.
While millions of people have seen the iconic Jurassic Park film series, fewer have actually read the novel it's based on. When a method for recovering and cloning dinosaur DNA is discovered, the long extinct beasts are brought back to life. A dinosaur park, named Jurassic Park, is soon created. Dinosaurs are allowed to roam the park with their awesome, powerful presence until something goes wrong. The people exploring Jurassic Park might not make it out alive.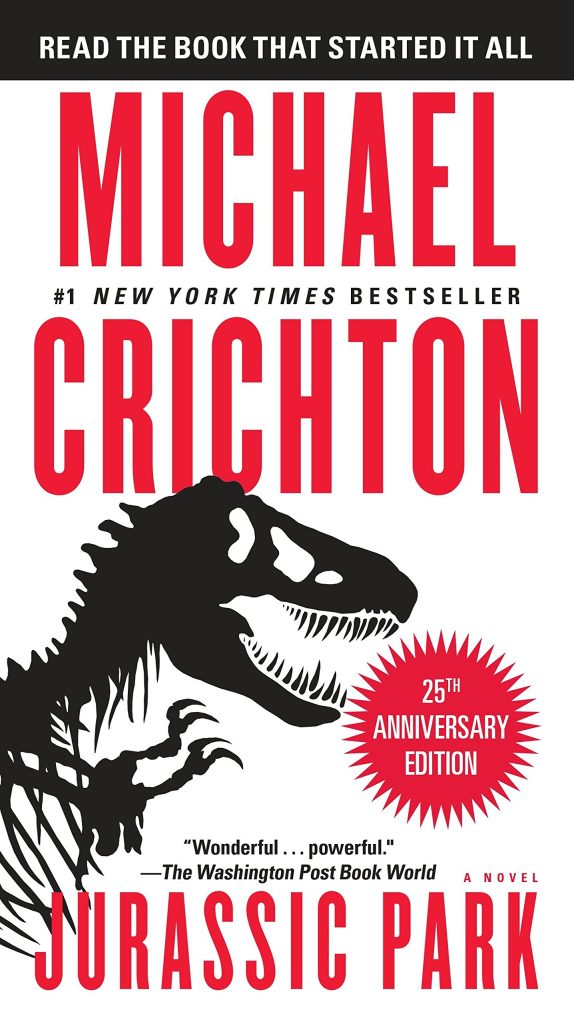 Jurassic Park is an incredible novel that will fill readers with the same sense of wonder and awe as the film adaptations. Even better, there is a sequel to the novel to provide ample escapism on long family trips. Both novels are also available as audiobooks narrated by Scott Brick.
When a cargo ship destined for Canada sinks in the Pacific Ocean, Pi is left the sole survivor. Pi must navigate the ocean to reach home by floating in a lifeboat with a wounded zebra, an orangutan, a hyena, and a 450-pound Bengal tiger named Richard Parker. The tiger soon dispatches all but Pi, whose resourcefulness and cunning allow him to survive the turbulent ocean with the tiger for almost a year.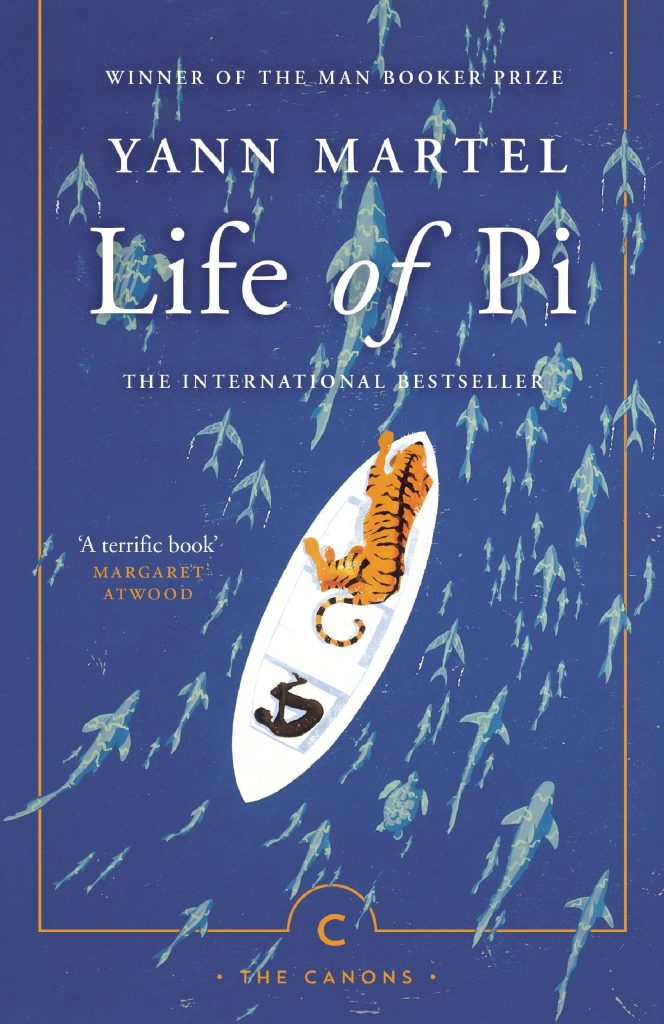 Yann Martel's incredible survival story is about one man's hope against all odds and a strange carnivorous island That threatens to eat him each night he's there. Great for teens and young adults, Life of Pi is the perfect read to occupy time on long road trips. The story is also available as an audiobook narrated by the talented Vikas Adams.
Rick Riordan's bestselling series is a great read for teens and young adults looking for a little escapism. The Lightening Thief, the first in the Percy Jackson series, is about the titular Percy, who discovers he's the son of the Greek God Poseidon. He's sent to Camp Half-Blood, a summer camp for demi-gods. There he meets a Satyr and the demi-god daughter of Athena. Together the three journey across America to gates of the underworld to prevent a war among the Gods of Olympus.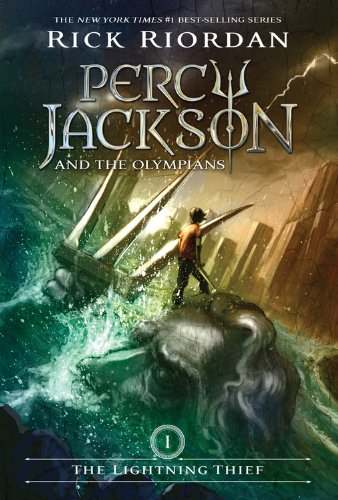 The perfect time to read this series is on long trips because you will not want to put it down! These stories are also available in audiobook format, narrated by Jesse Bernstein.
The Witcher Series by Andrzej Sapkowski
The first (chronologically) in Andrzej Sapkowski's The Witcher series, The Last Wish is about the witcher Geralt. He's a man with magical powers and years of training that have made him a brilliant and highly skilled fighter and hunter. His task: to destroy the monsters that plague the world. But not everything that appears monstrous is evil, and not everything fair is good. Behind every fairytale lies the truth.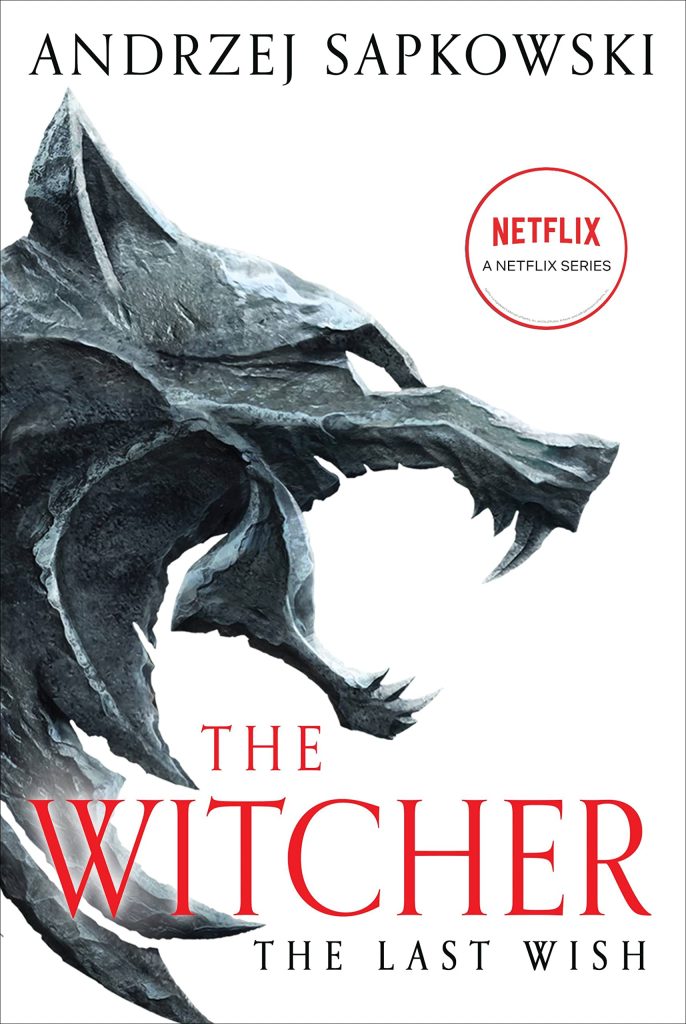 Fans of the Netflix series will love being transported to the Continent, embarking on adventures with Geralt, Yennifer, and Princess Ciri. The series, which is available in audiobook format and narrated by Peter Kenny, is the perfect form of escapism on long trips.
---
When struggling to endure long road trips or vacations with family, we often turn to books for an escape. These novels, many of which are series, are gripping, transportive adventures perfect for passing the time. Now that we've explored some of the best escapism books for all ages tell us what you think! Do you agree with our list? What do you like to read on long trips?
For more books to read while traveling, check out our article here.
FEATURED IMAGE VIA CANVA